Posted by Lexington Green on 16th January 2015 (All posts by Lexington Green)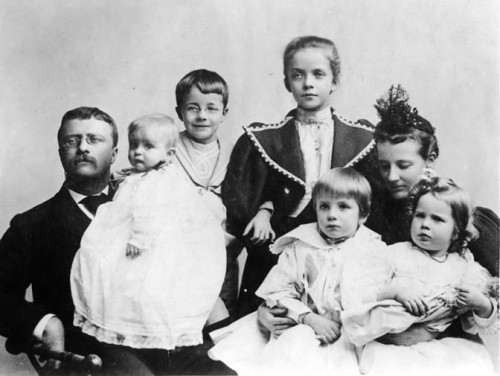 I am currently reading Theodore Roosevelt's outstanding book
A Book-Lover's Holidays in the Open. In it he describes visits to various interesting locales where he enjoyed the outdoor life of hunting, riding and exploring.
Chapter 4 is entitled THE RANCHLAND OF ARGENTINA AND SOUTHERN BRAZIL. He begins by telling us of his visit to a ranch house in Argentina. His hosts were an "old country family which for many centuries led the life of the great cattle-breeding ranch-owners." He notes that the modern Argentine ranch is no longer a frontier outpost, but part of the world economy, and not much different than you would find "in Hungary or Kentucky or Victoria."
But, he notes a critical difference, and offers a stern lecture against those would fail to produce large families, as they are duty-bound to do:
[T]here is one vital point—the vital point—in which the men and women of these ranch-houses, like those of the South America that I visited generally, are striking examples to us of the English-speaking countries both of North America and Australia. The families are large. The women, charming and attractive, are good and fertile mothers in all classes of society. There are no symptoms of that artificially self-produced dwindling of population which is by far the most threatening symptom in the social life of the United States, Canada, and the Australian commonwealths. The nineteenth century saw a prodigious growth of the English-speaking, relative to the Spanish-speaking, population of the new worlds west of the Atlantic and in the Southern Pacific. The end of the twentieth century will see this completely reversed unless the present ominous tendencies as regards the birth-rate are reversed.

Posted in Anglosphere, Arts & Letters, Book Notes, Feminism, History, USA, War and Peace | 16 Comments »