Posted by Michael Kennedy on 29th May 2017 (All posts by Michael Kennedy)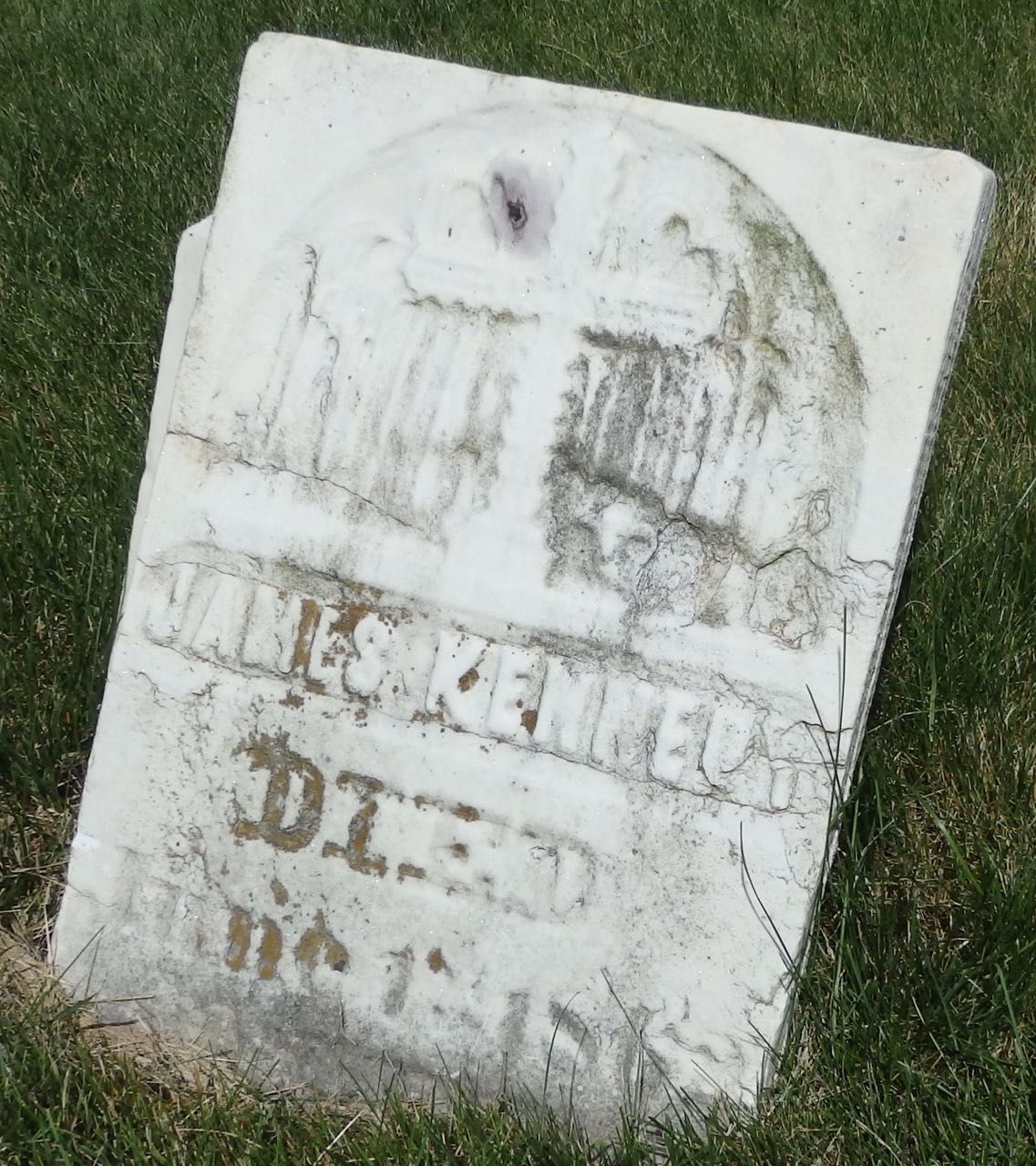 In 1863, two of my ancestors, brothers of my great grandfather, enlisted in the 55th Illinois Volunteer Infantry. Company G was recruited from La Salle County and my two great great uncles enlisted on August 6, 1861.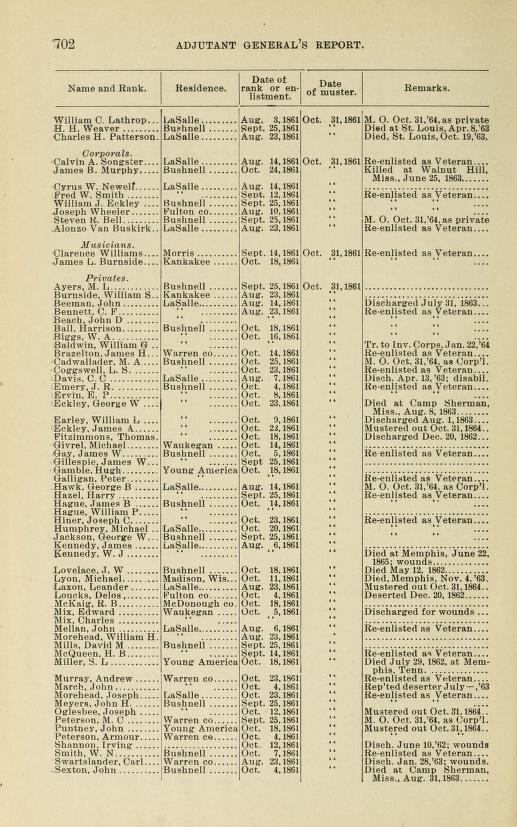 They enlisted at Camp Douglas and then were transferred to Benton Barracks, Missouri.
When they were transferred to St Louis in December 1861, there were already 50 men ill with measles, which was to take the life of James Kennedy later. Soon after their arrival, their new commanding general arrived, William T Sherman. There were rumors that he had been relieved of command in Kentucky and was crazy. All looked at him with curiosity. He wore no uniform or decoration. The 55th followed him throughout the war until the Grand Review in 1865.
The Story of the Fifty-fifth Regiment Illinois Volunteer Infantry in the Civil War, 1861-1865 has been used as an e-book for some of this story.
Posted in History, Military Affairs, Personal Narrative | 6 Comments »