Posted by Lexington Green on September 16th, 2013 (All posts by Lexington Green)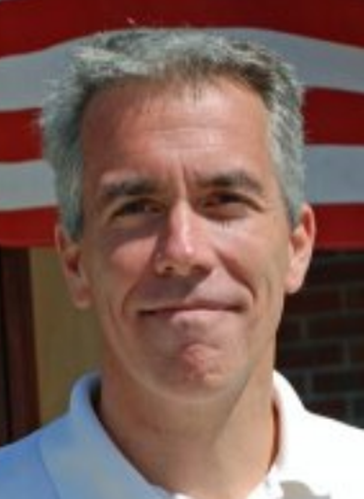 Super-duper thanks to Joe Walsh for having me on his show tonight to talk about America 3.0, and for speaking so kindly about the book.
Joe was struck by the optimism of our message, which was great. This is exactly what we are trying to get across.
Hope and a vision of the future are FORCE MULTIPLIERS. We need to not be thinking of all going down gloriously at the Alamo. If we must have military analogies — and we must! — we want to be sinking the Japanese carriers at Midway and turning the tide in the struggle. We plan to win this thing.
Mr. Obama said he was going to fundamentally transform America. So far he has tried, but his main effort is falling apart before it has even started.
We, unlike the President, do not want to fundamentally transform America. America is fundamentally good, and worthy of our love and loyalty. What we need to fundamentally transform is a public sector that is corrupt, wasteful, inefficient, destructive, coopted by cronies, brutal, heavy-handed, intrusive, and incapable of executing its basic and necessary functions. We are in an transition period out of industrial era America, and we need a reconfigured public sector for that new era. The Twentieth Century legacy state needs to go to the scrap yard. It is heading toward the junk heap faster in Illinois than in most places, and sadly the most vulnerable people are the ones who are going to get hurt the worst. We need to build this thing down intelligently, openly, transparently and fairly. That is going to be hard, and most people don't yet realize it has to be done. But that realization is going to get harder and harder to avoid.
We will need a big coalition — a big tent, a huge tent, to do this.
(While I'm at it: We are going to need to work with our Progressive friends and neighbors who really and truly care about helping the poor and the needy, when possible, and issue by issue. We need a thriving private sector to sustain a generous public sector, and we need a government which uses real incentives to get good results, not bureaucratic stasis. That is a conversation we need to be having. We exclude no one who agrees with us on even one issue. We will work together on that issue and leave the other stuff for another day. Heck, when Occupy got started, I found I could agree with some of what they wanted. One of my greatest regrets is I did not get in line, take the microphone, and say, "I am Mike Lotus from the Chicago Tea Party, and here is what we agree on … ." Probably nothing would have come of it. But now I will never know.)
America's greatest days are yet to come.
Believe it.
Make it happen.
Fear God and dread nought.