Posted by Chicago Boyz Archive on 28th February 2017 (All posts by Chicago Boyz Archive)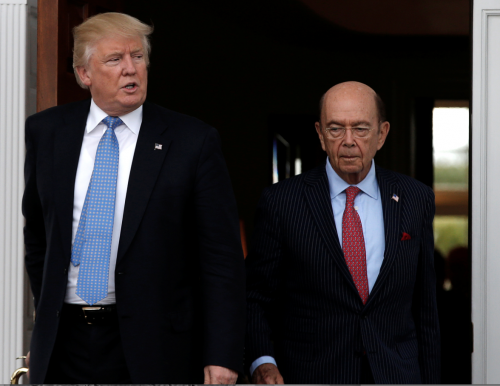 A friend sent a link to a leaked, recorded conversation between Trump and Wilbur Ross, his nominee for Commerce Secretary. There is nothing particularly troubling in the conversation. Trump is talking like Trump. He is the same person in public and in private, which is nice.
I responded:
Sounds good to me.  A tariff is a consumption tax collected at the port of entry.  The American founders expected to fund the operations of the national government with revenue from a tariff, and it worked.  He is also right that the Japanese and other countries use safety regulations as non-tariff import barriers.  There is nothing bad on here at all.  
Posted in Culture, Economics & Finance, History, Politics, Public Finance, Taxes, Trump | 20 Comments »