Posted by Chicago Boyz Archive on October 29th, 2014 (All posts by Chicago Boyz Archive)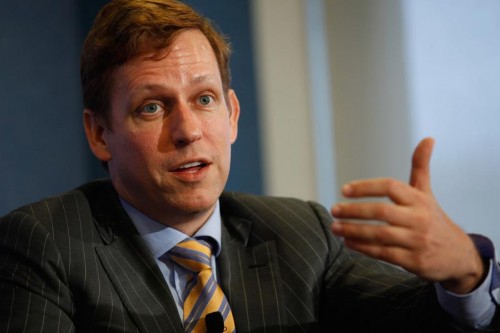 "The core problem in our society is political correctness."

"We've become a more risk-averse society," he said, "we've lost hope in the future." The problem isn't one of intelligence, but of character. "We live in a world in which courage is in less supply than genius."
"The Wisdom of Peter Thiel", from First Things — RTWT.
Incidentally, I recently read Thiel's book Zero to One: Notes on Startups, or How to Build the Future. It is very good.
I see significant overlap between Thiel's message and some of the themes in America 3.0: Rebooting American Prosperity in the 21st Century-Why America's Greatest Days Are Yet to Come. I hope to write more about this soon.