Posted by Shannon Love on July 15th, 2009 (All posts by Shannon Love)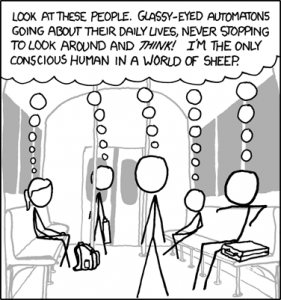 We all seem possessed by the fear we are not special. We cannot emotionally tolerate that each of us apprehends only a tiny piece of reality. We create a fantasy in which whatever special piece of knowledge we believe we possess grants us a superior understanding as compared to all others. This fantasy lets us view ourselves as deserving a higher status in society than all others. 
Some people build political ideologies around this fantasy.