My cousin was visiting and wanted to see the Everglades, so we drove to the southern entrance of Everglades National Park and walked on the Anhinga Trail. Nice place — easy to get to and the scenery and wildlife are always interesting.
The weather was unusually cold and wet but sometimes cold and wet is OK (you don't need bug repellent or sunscreen). Additional photos follow below the "Read the rest" link…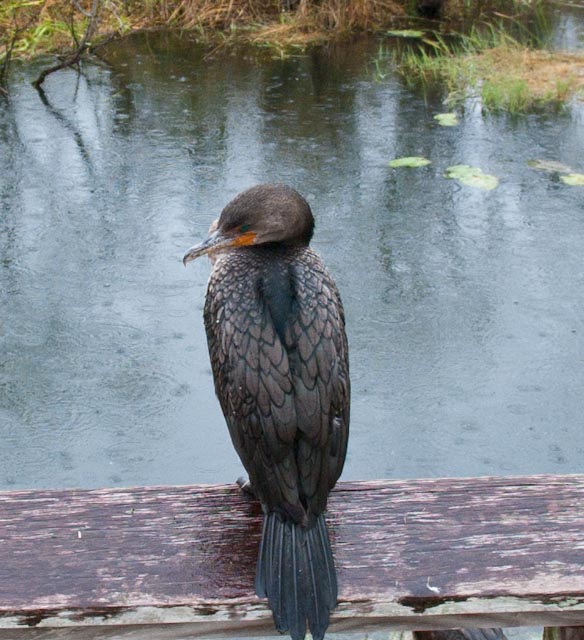 Anhinga Double-crested Cormorant
More anhingas cormorants.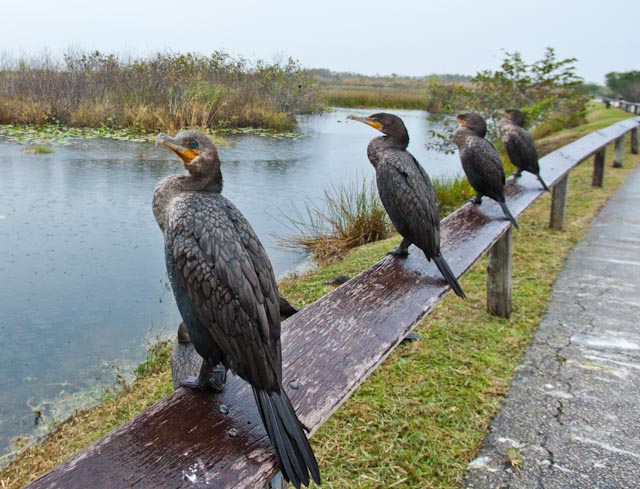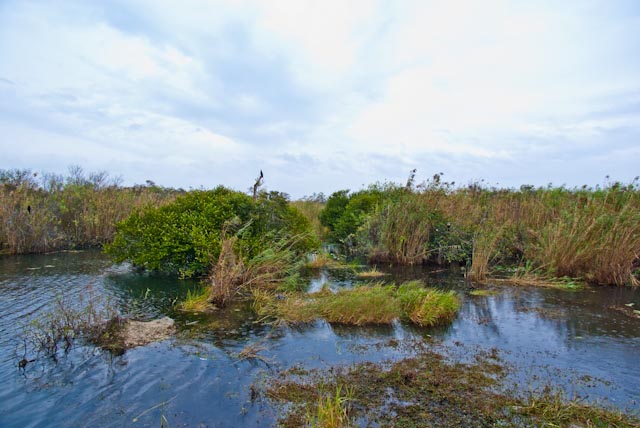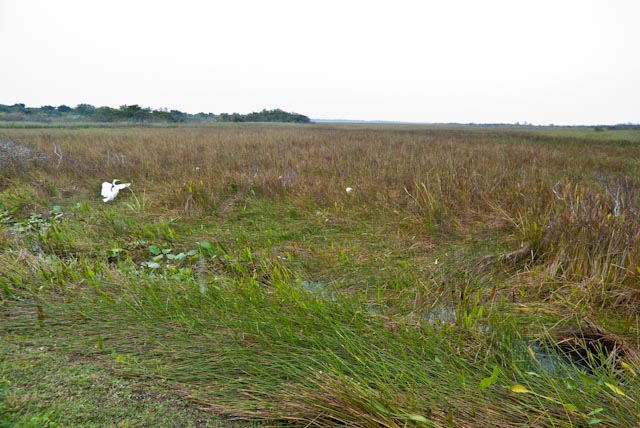 Black vultures.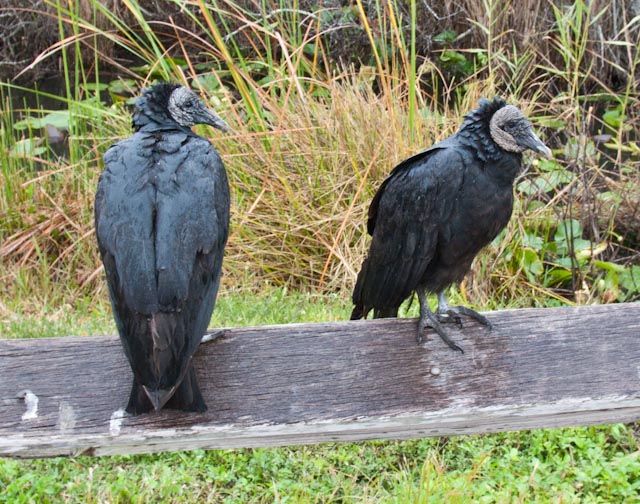 What's the guy in the distance doing?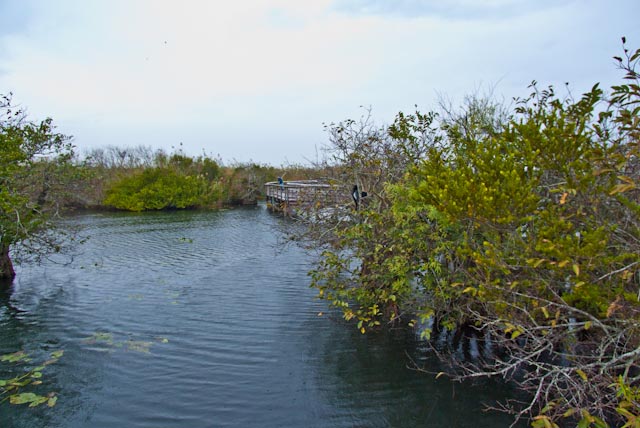 He said that he dropped an expensive camera lens and needed to retrieve it to make an insurance claim. The Park rangers lent him a net. The alligator was not helpful.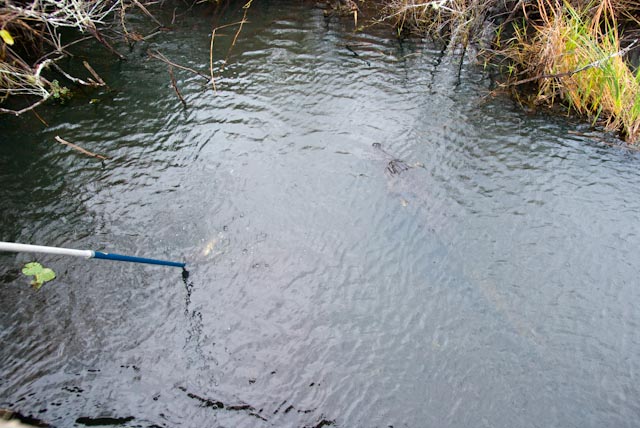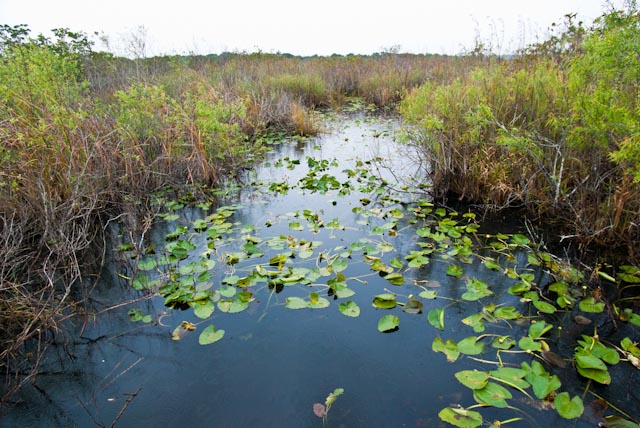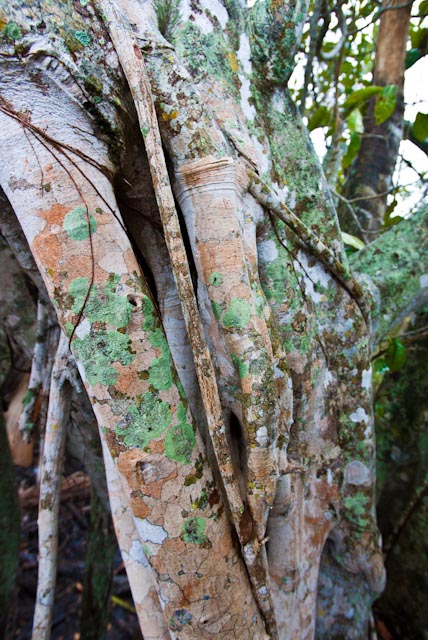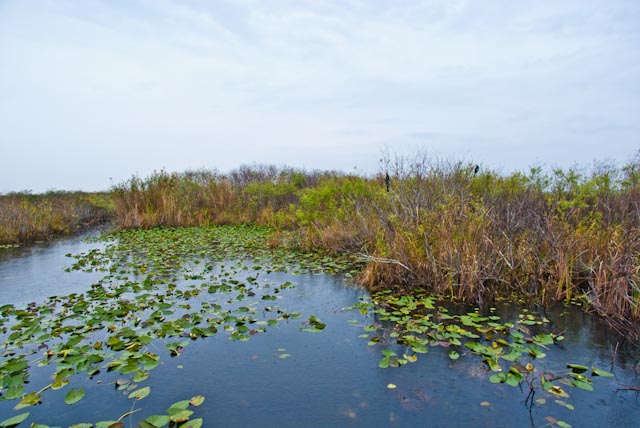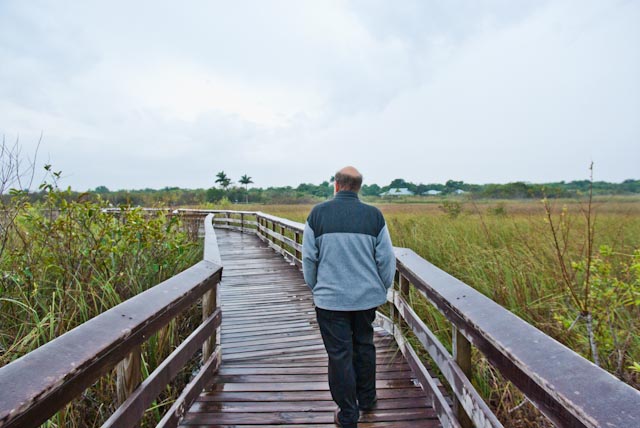 (The fog was inside the camera.)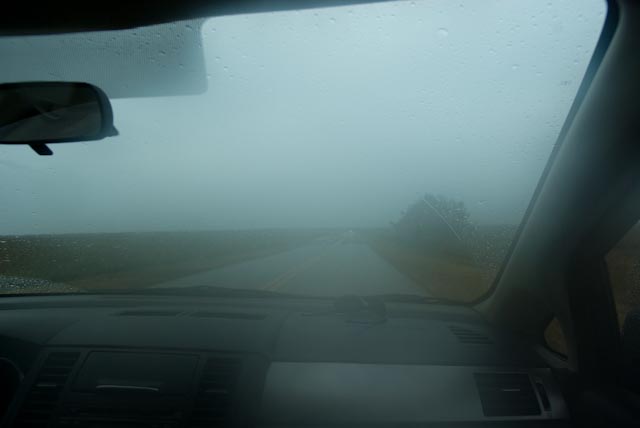 Do not eat tomatoes and drive! This is a dangerous practice.