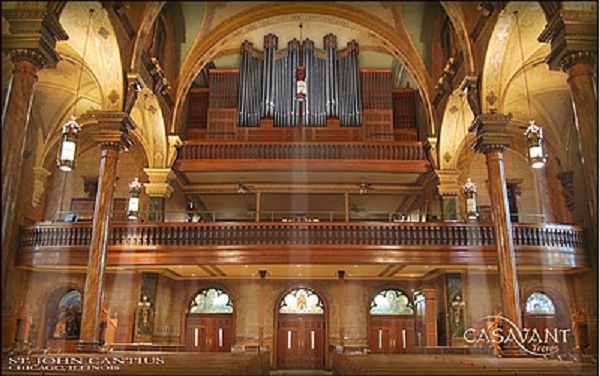 I'm borrowing this announcement from the New Liturgical Movement blog, where Fr Thomnas Kocik posted it today:
This coming Sunday, October 20th, at St John Cantius Church in Chicago, His Eminence Francis Cardinal George, Archbishop of Chicago, will bless the church's recently installed, fully restored Casavant pipe organ (Opus 1130) at 4:00 pm.
.
Immediately following the blessing, a Pontifical High Mass will be celebrated by the Most Reverend Joseph Perry, Auxiliary Bishop of Chicago. There will be a dinner in the church hall at 6:00 pm, and at 7:00 pm the Organ Dedication Recital by Thomas Schuster of Miami's Church of the Epiphany.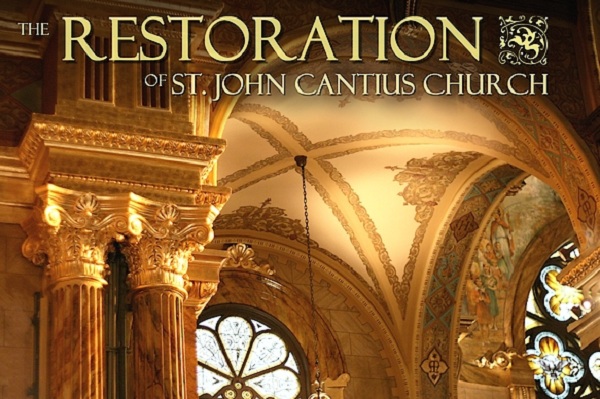 **
The event, as you see, will be both musical and liturgical: if I come across a suitable video of the liturgy taken during the event, I will drop it in here.