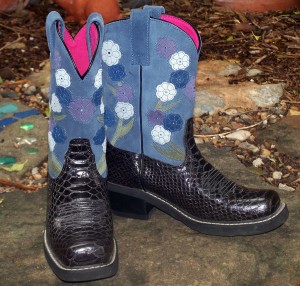 With so many other bad and dangerous things hanging over us like a Damocles sword – an Ebola epidemic in the US, ISIS setting up a new and brutal caliphate in the middle east, the final two lame duck years of the Obama administration, and the anointing of a minimally-talented yet well-connected legacy child like Lena Dunham as the media voice of a generation – and the upcoming marathon of holiday markets and book events in front of me like so many hurdles to be gotten over in a frantic two-month-long dash – where was I?
Oh, yes – amidst all the impending gloom, doom, and Bakersfield (that's a California joke, son) my daughter and I are coping with the rather minor tragedy of a friend of ours loosing her job. Minor to us, of course – but not to our friend, a vivaciously charming English lady of certain years whom I shall call Kay, whom we met when she managed a thrift shop to benefit a certain well-established local charity, in a preposterously wealthy outlaying town within driving distance from San Antonio.

When we first met her, the thrift shop was on the main drag in the historic part of town, and benefited from an enormous amount of walk-in traffic because it was on the main drag – although in a cramped three rooms and a teeny bathroom which doubled as an overflow storage room. But Kay was a pro when it came to management, coordinating unpaid volunteer workers, in attracting wonderful donations, and she used social media like a champ … I swear, many of the most enticing donations which came into the shop were pre-sold almost at once. Yes, a charity thrift-shop, of which there are already a few in the town of which we speak, but this particular one stood head and shoulders above the competition. The goods on display were often of an amazingly-superior quality and the pricing was reasonable. It's a truism familiar to those of us relatively-poor people with high-end tastes; the very best pickings are to be had in charity thrift-shops in upscale locations. When my parents went to re-fit their own retirement house—burnt to the ground in the 2003 Paradise Mountain Fire—my mother often preferred shopping in such thrift stores. They could pick out things roughly similar to what they had lost; of superior quality and lightly used, at a reasonable price. Such things fitted their lifestyle and pocketbook; where is it written that those on a budget must settle for cheap cr*p, anyway?
So we loved the little shop which Kay ran, and brought home many fine things for a mere pittance – items like my vintage Ariat cowgirl boots, and a set of unused quality bedding – matching bed-skirt, quilted coverlet, pillow shams and boudoir pillows that originally retailed for nearly $1,000 all told. Alas, after five years of operation, the shop had to close around mid-summer. The historic building which housed it was being renovated – and the three rooms which housed the shop were no longer available to the charitable organization, nor was any equivalent premise available at a price which said organization was willing to pay. Still, we rejoiced with Kay was hired to run another charity shop in the same town, benefiting yet another and somewhat similar charity. Superficially, all was as it had ever been and at first seemed like even better; the shop was now in a larger space, a quaint Victorian cottage where there was now more room to suitably display the wide range of items which Kay attracted from the same kind of donors. Alas, there were two flies in the new pot of ointment; the cottage was a little off the beaten track when it came to walk-in traffic – and never underestimate how miserably hot it can be in a Texas summer, even in the Hill Country. But Kay's regulars and volunteers loyally followed her to the new place, and when the monthly open market was held – there was a good turn-out. With the coming winter, and a number of special events in the town where the shop is located, there was a hope of business returning to something like the same level as in the old location.
The other fly was the peskier one; Kay now answered to a manager – an absentee manager in another state, who had very definite ideas on what the shop should accept and market – ideas which turned out to be a radical change. The take-in from the shop was unacceptable, said the absentee manager. It was simply not enough. So, henceforward, the absentee manager dictated, the shop would only carry collectables, high-quality jewelry (costume and otherwise) and original art. Everything else – shoes and clothing, household items, knickknacks and sports equipment had to go, immediately. Items should be labeled with a little price tag on a string, and be priced competitively – and none of this accepting just any old donation. Only quality stuff in a few limited categories, even if it had to be obtained from estate sales and auctions … no word on how this kind of activity would be funded, or who would be doing it, or researching the market-value of the select inventory. And the town of which I speak is thick with antique shops, collectable shops, and art galleries, most of which seem to be run by either entrepreneurs and paid professionals. At this juncture, Kay handed in her two-week notice. They let her go after a single week – and now, apparently, the shop will be run entirely by volunteers.
So, without knowing any of the economics – how much was the lease on the shop, how much it actually cost to run vis-à-vis the intake, and how much Kay's personal connections with the donating and volunteering community contributed to the shop – I can only look at it from the outside, and what it all looks like to me as a consumer. Essentially, this one shop dominated the retail niche it occupied. It was open every day but Mondays – which put it ahead of the other shops, and Kay's on-line marketing through social media made out-of-town shoppers well-aware of what was available. The goods were attractively and tastefully arranged by a professional. Oh, sure, some of them were the usual sort of junk which gravitates to Goodwill and the Salvation Army, but taken overall – it was a far superior shopping experience, in quality and aesthetics. And now, under the dictates of the absentee manager, it will be just another boutique in a town full of them. My daughter and I agreed – we likely won't be able to afford anything in it, and it will only last about six months before the charitable concern running it pulls the plug.