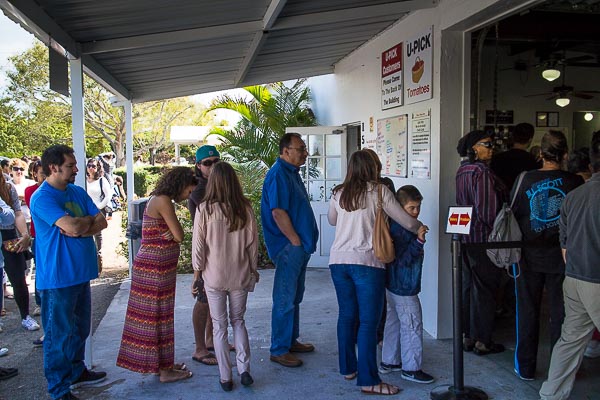 I visited this place with a friend over the weekend. They sell baked goods, fresh fruits and vegetables, preserves and milk shakes. The parking lot was jammed and we had to wait in line to buy cinnamon buns. We also bought tomatoes, strawberries and some other vegetables.
It is a simple business, selling simple products. It is located in a semi-rural agricultural area that is probably a bit out of the way for most customers. The prices are not cheap and they take cash only. They are closed on Sundays. Yet on Saturdays there is always a wait to buy sticky buns, and they seem to sell plenty of fruit, vegetables and milk shakes.
What distinguishes this place is the quality of its products. The buns are excellent. The strawberries we bought were perfectly ripe and sweet, and the grape tomatoes were the best I've had in as long as I can remember; I ate them like candy.
I have no idea about their bottom line, but they have been in business for a long time so I guess they do OK. It seems from this example that the only thing you need to do to prosper in business is offer first-rate products. But, of course, that is also one of the hardest things.
We may need to go back there and do more research.