I thought this photo might strike a chord with the Chicago crowd.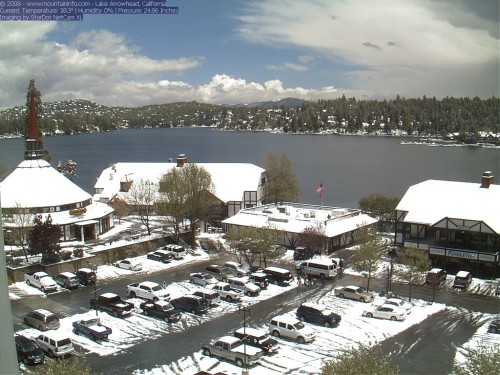 This is Lake Arrowhead at 12:40 PM, May 24. I have been planning to retire there but, after seeing this, might give it more thought. I have had weekend homes there for 35 years and don't believe I have seen snow past March. They had a lot of snow in February this year, over a foot, and it is very clean but this is getting ridiculous.
Lake Arrowhead is at about 5200 feet elevation at the lake surface. There is snow all over southern California today above 4500 feet, which is below the level of the passes to central California.
That darned Climate Change.