Kids still say "Awesome", right?
Anyway, this is actually technically feasible although I don't' think it would be quite as easy as he thinks.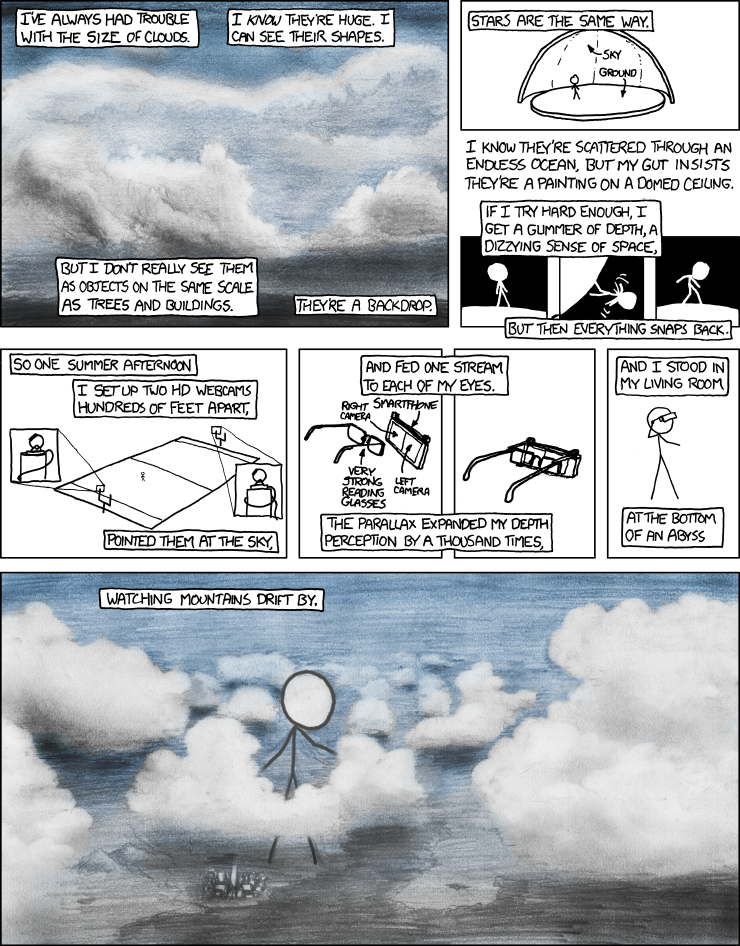 You know, I really should have titled the post, "How Awesome Will This Be?"
Well, it will be awesome for most of you out in Internet land but since an obstetrician, whom my grandfather unflatteringly called, "an old horse doctor," poked my right eye out at birth, I will never experience parallax based 3D because it requires two eyes for stereoscopic vision.
But don't let that stop your enjoyment. I'll just set over here and sulk while waiting for holograms.