For your weekend delectation … excellent eating, in San Antonio and environs: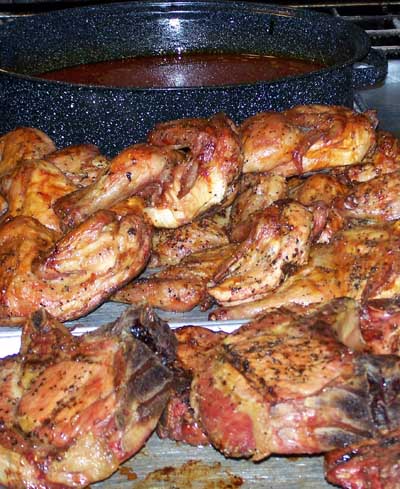 On the grill at Easy Picken's BBQ, in Harper, Texas. Alas, they don't have a website, and are only open Fridays and weekends … but the grilled meats are sublime.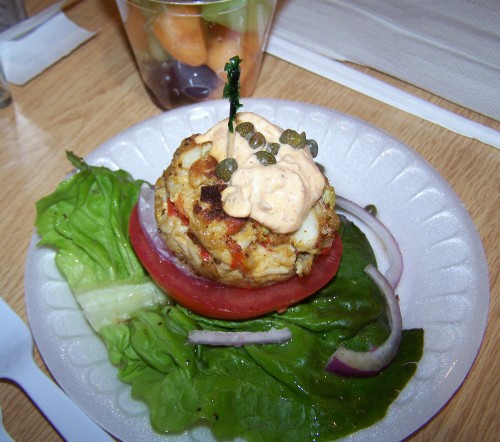 Crabcake at High's Cafe, in Comfort.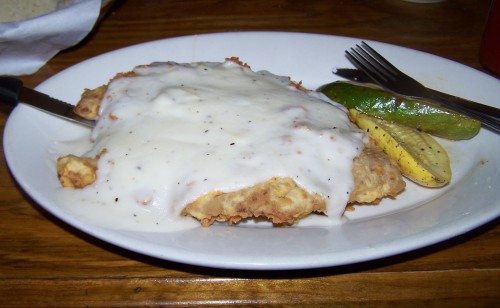 Chicken Fried Steak  at the Hanging Tree Restaurant, Goliad, Texas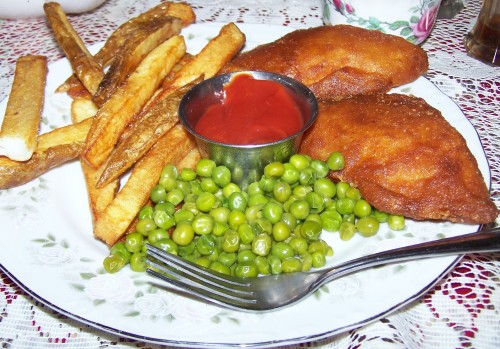 Fish and chips and peas, at British Sensations, in San Antonio. They've moved around a bit. Currently they're on Jones Maltsburger near Thousand Oaks, and have no website. But the food is scrumptious.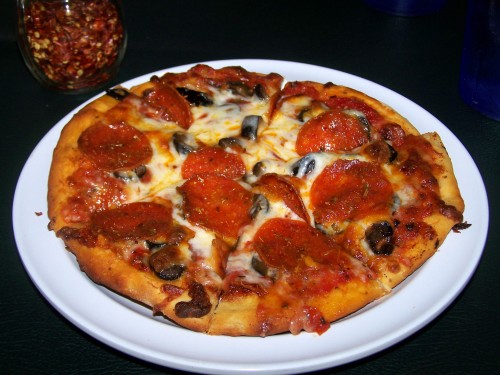 Personal pizza at Cerroni's Purple Garlic, in San Antonio. Pizza, pasta and sandwiches — all fantastically good.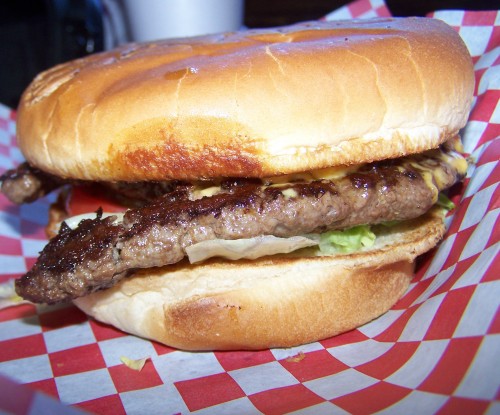 Basic 'burger at Sam's Burger Joint, on Broadway in San Antonio.  Yes, it's big. You have been warned.
Kettle-made potato chips, from a booth at the Boerne Farmer's Market.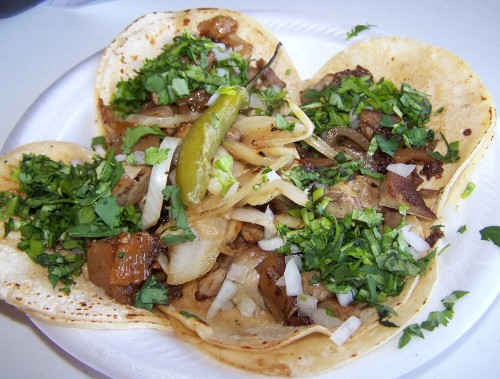 Carnitas, at Erick's Tacos, in San Antonio. Look out for the green sauce. It isn't guacamole, and it's guaranteed to burn off your nose hairs.
All right then … and I didn't even get into the sausage, BBQ chicken and brisket from that little smokehouse in Boerne which is cunningly disguised as a gas station quicki-mart, or the Indian take-out from another grocery-store deli also disquised as a quicki-mart… or the simple joys of a real San Antonio breakfast taco, otherwise known as the breakfast food of the gods. Next time, maybe.