Since Johnathan posted a picture of the Captin's Market last week, I thought I may as well post a picture of my favorite corner gas-station and mini-mart. The exterior is … deceptive. The inside of it is very different from what you would expect, just driving past.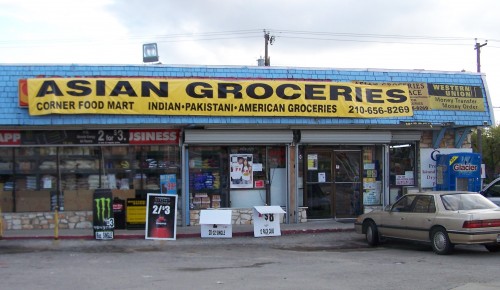 Of course, the sign is a clue. But inside, and once past the lottery tickets, energy drinks, and candy bars at the cash stand nearest the door, it is a wonderland of Indian and Middle Eastern delights. (Mostly Indian, though.)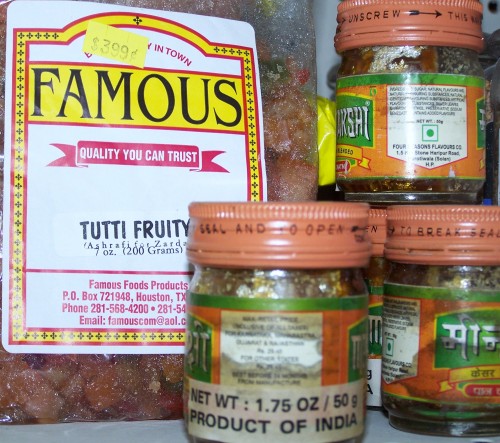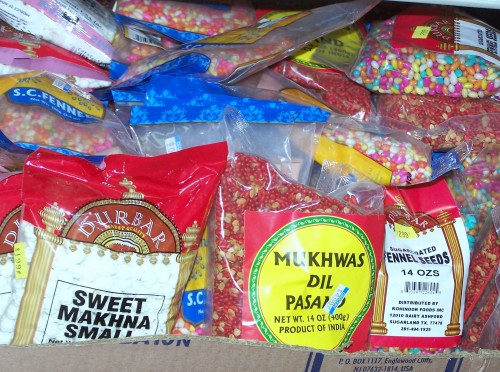 There is a wide range of interesting condiments, candies and snacks. Some of them are even famous.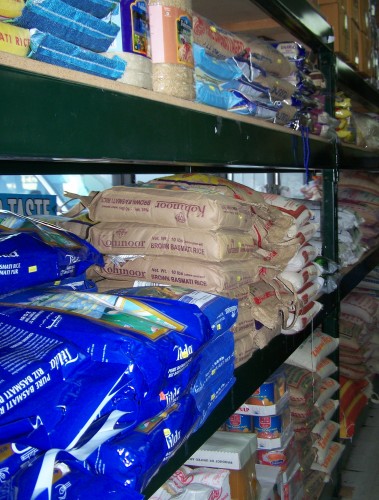 All manner and brands of rice, in quantities starting in ten-pound bags – some of the bags close with a zipper.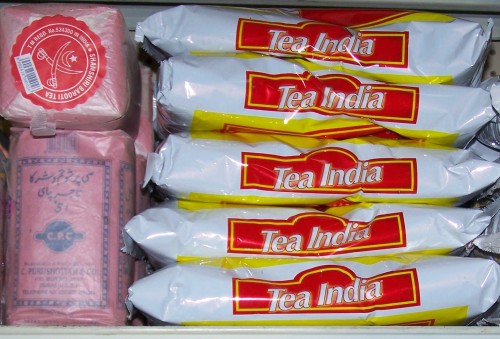 We come for the tea – I like Wagh Bakri International blend, which the owner recommended as being the strongest tea on the face of the earth, but my daughter prefers PG Tips. They also have the real middle eastern style yoghurt … which is rich and creamy, and tastes a thousand times better than anything in the supermarket.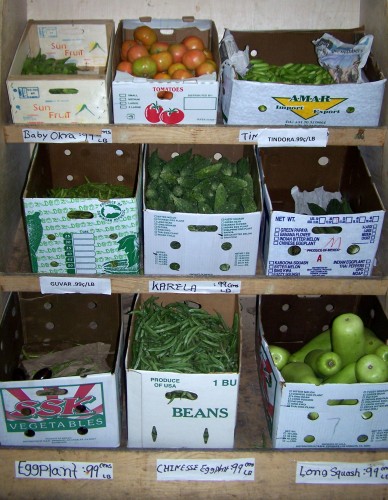 They also stock fresh vegetables: rather odd looking Asian vegetables, small, lemon-sized eggplants, and last week I even spotted what I think was a durian fruit … I've been buying fresh okra to make okra pickles. Their prices are very good. They also stock a couple of different kinds of ginger beer … for which my daughter has developed a taste.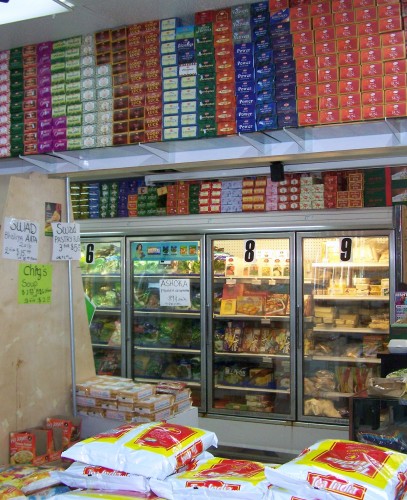 Because it is really quite a small premise – about the size of an ordinary gas station quicki-mart – every bit of shelf space is used. The boxes of incense are stacked up above the freezer cases, full of frozen Indian cuisine and various brands of naan bread. One of the unexpected pleasures about this market is that inside, it smells really good … of floral incense and sandalwood soap, mostly.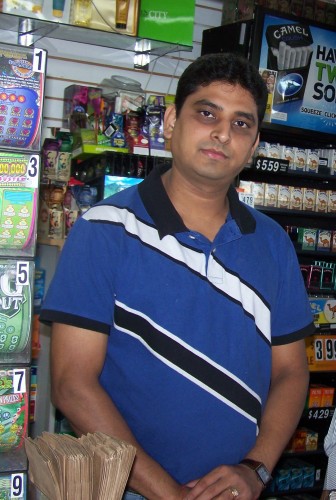 The people who own and run it seem to be a family – or at least a network of extended kin. They are friendly and generous with the advice. They also recognize us – since we are regular shoppers; possibly the only Anglo and non-Asian regulars. I do believe that people just coming in to pay for a fill-up at the pumps are surprised as heck to be walking into a fully-equipped Asian market. They even have set up a little counter at the back, and have hot food, too. I've told the manager that someday I'll walk in and discover that they have put in a whole dinner-theater at the back, with live music every night.