Every one is familiar with this image:
Circulating recently has been this variant:
This has been implicitly about the election, but the imagery is from some online game. Still, I like it. I was thinking it could be re-done with the motif of our trusty friend the Gadsden Flag.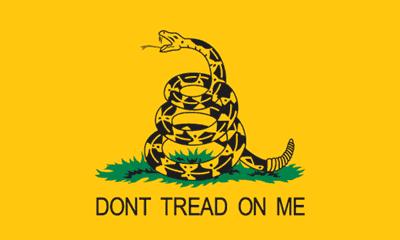 My request: An image that (1) has the same typeface as the original keep-calm-and-carry-on, with black lettering, saying KEEP CALM AND FINISH HIM (2) put a Gadsden yellow background on it, (3) Put the Gadsden-snake-and-leaves on top where the crown is.
This would be a nice thing to circulate in the final days before the election.
Please contact me at Lexington.chicagoboyz AT gmail.com if you are able to put something together along these lines. All credit will go the creator.