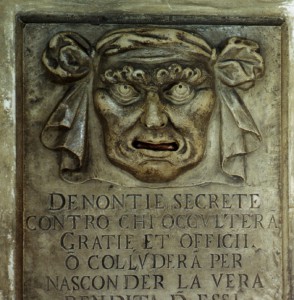 From this morning's Orlando Sentinel::
The U.S. Department of Justice on Monday afternoon appealed to civil rights groups and community leaders, nationally and in Sanford, for help investigating whether a federal criminal case might be brought against George Zimmerman for the shooting death of Trayvon Martin, one advocate said.
The DOJ has also set up a public email address to take in tips on its civil rights investigation.
Barbara Arnwine, president and executive director the Lawyers' Committee for Civil Rights Under Law – who earlier in the day joined calls for federal civil rights charges against Zimmerman, said that later in the afternoon, she joined a U.S. Department of Justice conference call to discuss the prospects.
"They were calling on us to actively refer anyone who had any information," that might build a case against Zimmerman for either a civil rights violation or a hate crime, Arnwine said. "They said they would very aggressively investigate this case."
Arnwine said the call was convened at about 3:30 p.m. by Tom Perez, Assistant Attorney General for the Civil Rights Division of the United States Department of Justice, and included representatives from the FBI, and several federal prosecutors, she said. DOJ officials also said they would open a public email address so people could send in tips on the case.
That email address, which is now in operation, is Sanford.florida@usdoj.gov.