Posted by Ralf Goergens on August 25th, 2013 (All posts by Ralf Goergens)
Ivan Aivazovsky (1817 – 1900) was in his time famous around the world, and deservedly so.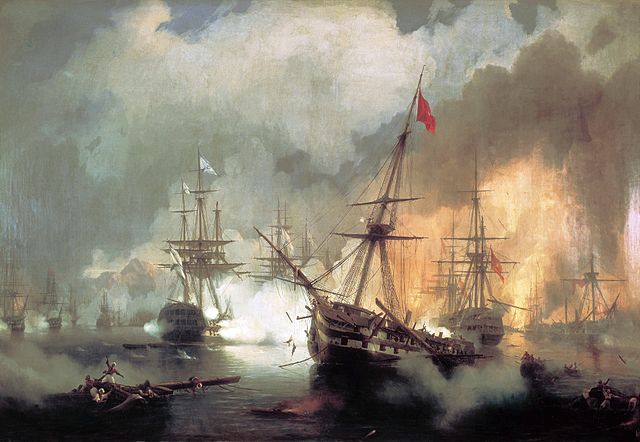 This picture is about the Battle of Navarino in 1827. There are others at the Wikipedia page on Aivazovsky and a lot more at Wikimedia Commons.