Posted by Chicago Boyz Archive on September 11th, 2013 (All posts by Chicago Boyz Archive)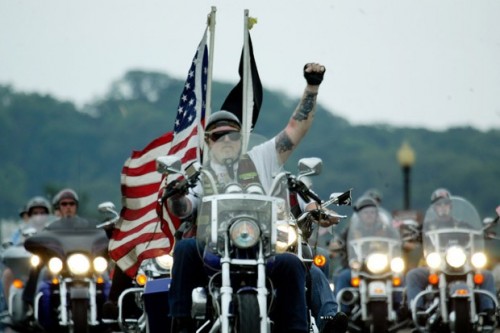 The roar of motorcycles, a din, a torrent of noise, American flags whipping past, hundreds, thousands of bikes. Jacksonian America on the move is a thing of great beauty.
Hello, DC? AMERICA dropped by to get in your face, make a lot of noise, disrupt your fashionable luncheon schedule, make it clear it is not your friend, and remind you that you are doing a rotten job, and your attempted "fundamental transformation" needs to be scrapped.
Have a nice day.