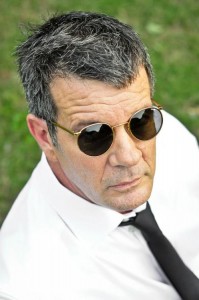 Jim Bennett and I had a good conversation with radio host John B. Wells during the deep, dark early morning hours of Sunday December 22, 2013.
It is a privilege to speak to John's listeners, many hard-working Americans on the third shift, keeping things going while the rest of the country is sleeping.
John was kind enough to have us on for three whole hours, so we were able to talk at some length about America 3.0.
The Amazon sales ranking for the book went through the roof during and following the show, which is welcome indeed.
John mentioned that he would like to have us on again at some point, and we would be very happy to do that.
BTW, here is a bleg: If you have not yet ordered America 3.0, but plan to do so, it would be helpful if you did so before the turn of the year.
A big, huge thank you to John and to Coast to Coast AM.