I have mentioned before that my grandmother died a few years ago and one of the best things I received when we were cleaning out her house was a giant box of recipes. In the box are some recipes from her friends as well. Yesterday I tried Maxine's Fresh Orange Squares and they came out pretty well.
I bought a giant bag of oranges from Costco last week and frankly, they are pretty bad. I hate wasting, so went to the recipe box to look up a recipe to try to use a few of them.
Ingredients:
1 cup packed brown sugar
1 egg
1 cup flour
2/3 cup finely chopped peeled orange (about 1 large)
1/2 cup chopped walnuts
Orange glaze*
*Orange glaze: Mix 2 tbsp. grated orange peel, 1/3 cup sifted confectioners sugar and 2 tsp water until smooth
Heat oven to 350. In small mixing bowl, beat sugar and egg on high for 3 minutes. Stir in flour, orange and nuts. Spread in greased 9x9x2 pan. Bake 30 to 35 minutes or until golden brown. While warm spread with glaze. Cool, cut into 1.5″ squares.
Below is the finished product: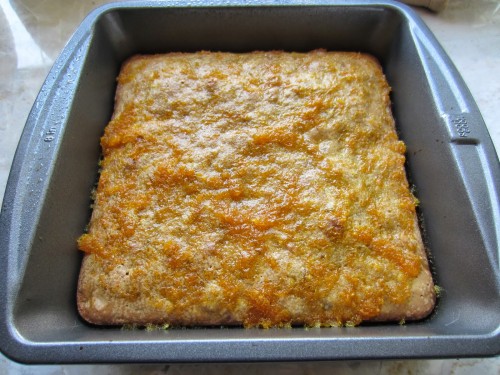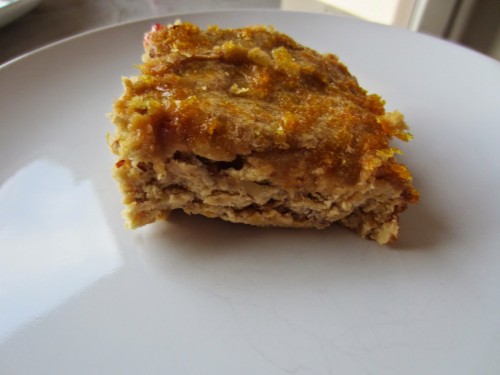 The squares were pretty dense. I substituted almonds for the walnuts because that is what I had laying around and it worked fine. The orange glaze is delicious on top. I imagine this would be even better with good oranges.
Cross posted at LITGM.