Posted by Sgt. Mom on October 26th, 2014 (All posts by Sgt. Mom)
Spotted yesterday, when we were taking our book stuff back to the public parking structure down the street from the Capitol Building … A 2nd Amendment Dog Walk. They had their dogs and their weapons, and flags, and seemed to be a very jolly and cheerful crew, seeing that that they were in the epicenter of liberal-slanting Austin; that little patch of blue in a sea of red. They were there to support a 2nd Amendment-backing candidate for office.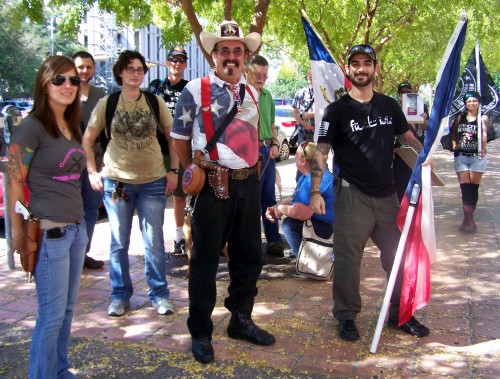 And yes, the t-shirt that the young man at the right does say f*ck ISIS in letters supposed to look like Arabic script, which is very clever of someone.