I have written many times about how amazing I think it is that wildlife can thrive in urban settings. In my industrial park I have seen all types of crazy things that seem certainly out of place. This time of year the geese show up, migrating from the north. We are near several bodies of water and I think they use this area to take a break from flying.
I have seen woodchucks, skunks, tons of rabbits, squirrels, racoons, coyotes, deer, ducks (etc.) and just last week a couple more (big photos under the fold).

This is a baby red-tailed hawk. GREAT rodent control. He is sitting on top of my eco-friendly H3. We have these on our farm property. Hopefully this guy will grow up to be as big as those – I would guess the full grown ones that I have seen are about three times this size. I absolutely love birds of prey.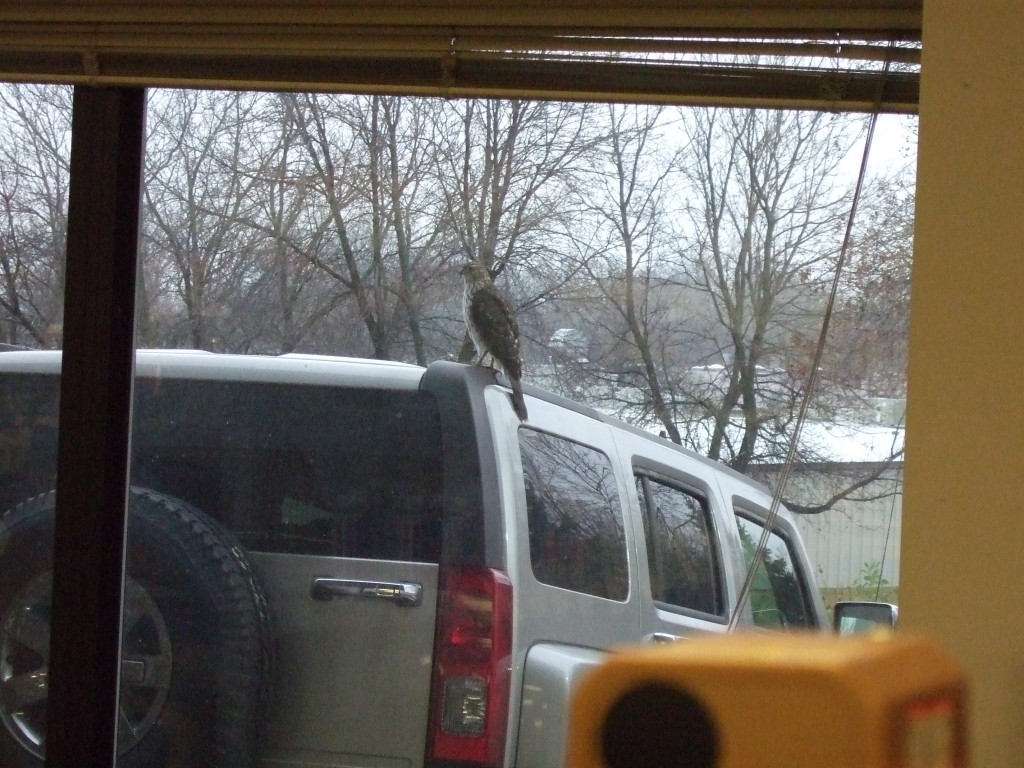 My wife needed to come to the 'hood the other day and snapped this photo – this is right around the corner from my workplace (again, in the middle of an industrial park). It is a giant red fox.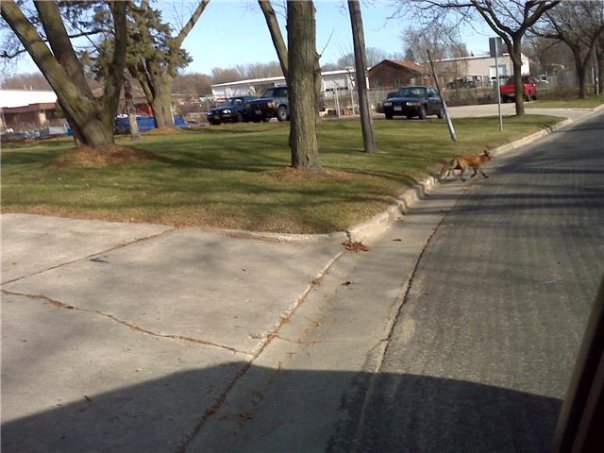 We have these in my residential neighborhood as well. I would be interested to hear of wildlife that you have seen that seems out of place.
Cross posted at LITGM.