AKA, the city formerly known as
Note: No spectacular American scenery today, as we were not on the road. Instead, I offer the following selection of items (sans malevolent communists) of a more personal and egotistical variety. More on the road tomorrow.
Today was a rest day. Cornflake and I enjoyed the hospitality of Agent Yogi, and his lovely wife, Agent Booboo.
The Twin Cities are one of my favorite Metropolitan areas. This was cornflake's first visit, so our hosts were intent on showing us the full charms of their adoptive home.
However, the previous night's celebrations had left us slightly "out of sorts" in the morning, as you might imagine, so we started the day with a nourishing and stomach settling breakfast: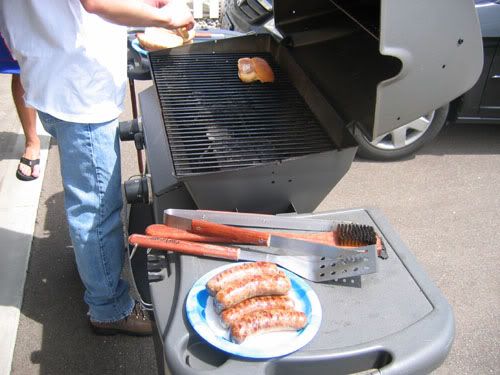 This was followed, of course, by some quiet reading time: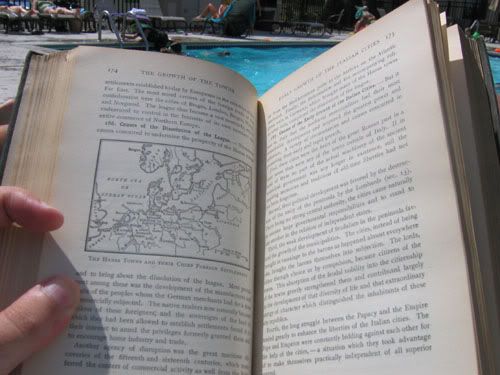 Before we knew it, the time was ripe for a trip downtown for some fine dining and entertainment: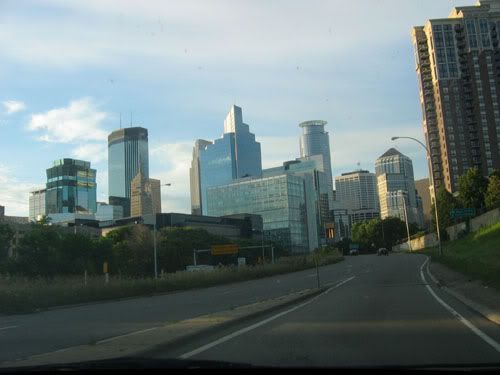 Here we see Cornflake enjoying his meal at the Capital Grill in downtown Minneapolis. Notice the deliciously bloody hunk of cow flesh he is consuming, which he claimed was the finest Filet Mignon he has ever tasted. I can personally attest to the porterhouse being excellent. Also the wine list: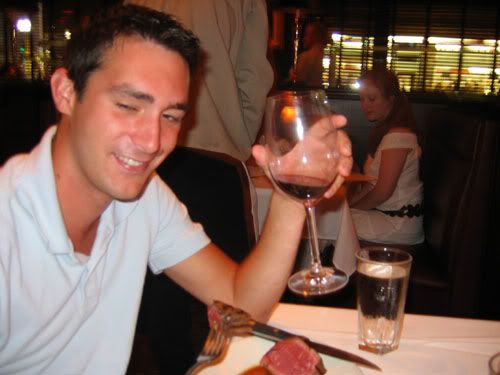 Here, the whole crew is seen enjoying the good life at the Capital Grill: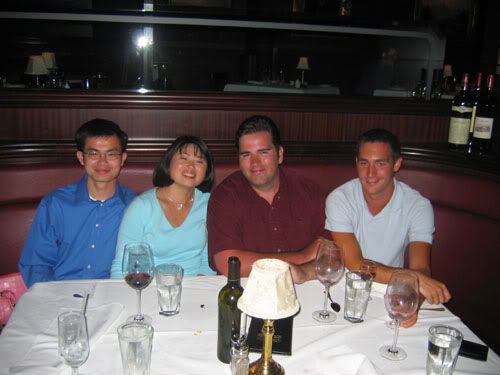 After dinner, we sought a quiet place to regroup and enjoy a few refreshing beverages. The News Room, again in downtown Minneapolis, served our needs wonderfully. Unfortunately, the flash in the following photo misses what I was trying to capture – that being the fact that Minnesotan women can be quite fetching: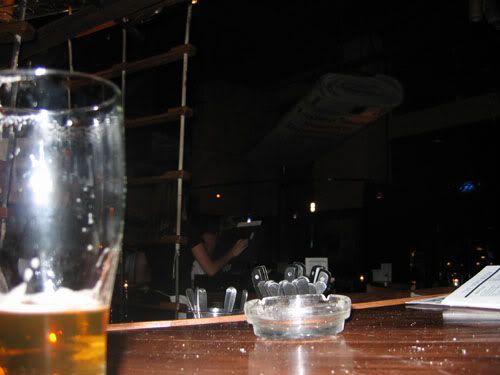 Here's another group photo from The News Room. I believe that my recent over-exposure to solar radiation has added some lovely, if painful, color to my face: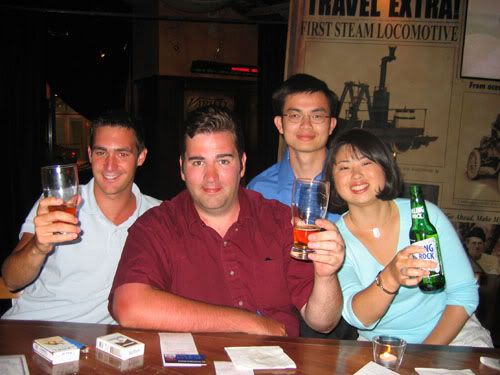 More News Room. How a statue of a mermaid and a nautically themed bar match with a newspaper-themed establishment is beyond me. However, I do seem to be enjoying myself: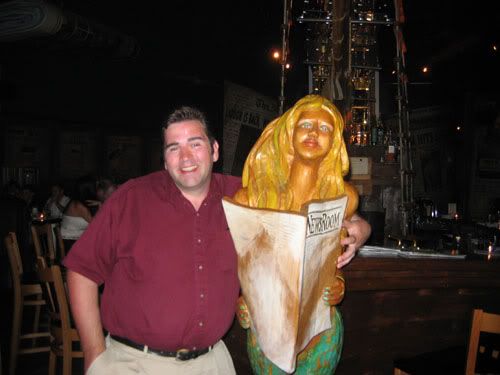 Cornflake moves in on my action, as is his want: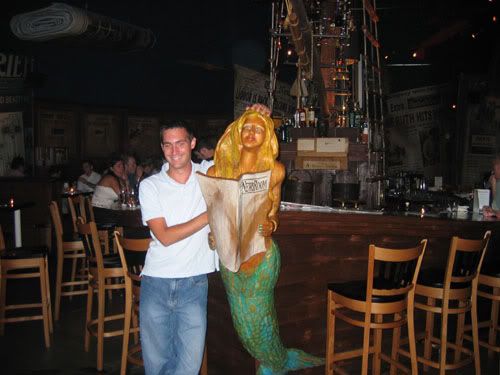 The road back to the suburbs: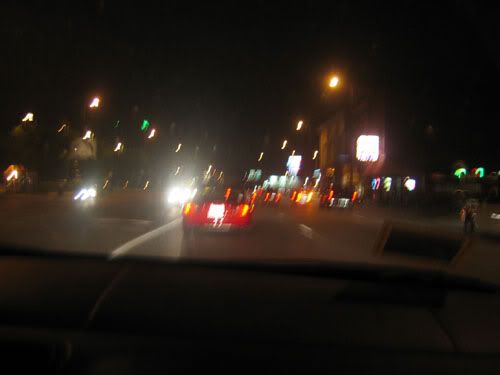 My thanks to Yogi and Booboo for their wonderful hospitality. Tomorrow, the road to Chicago itself, and hopefully an in-person meeting with the fabled Lexington Green…