Cows, at the Sandy Oaks Olive Ranch, near Elmendorf, Texas.
Bikers, in front of the Gruene General Store.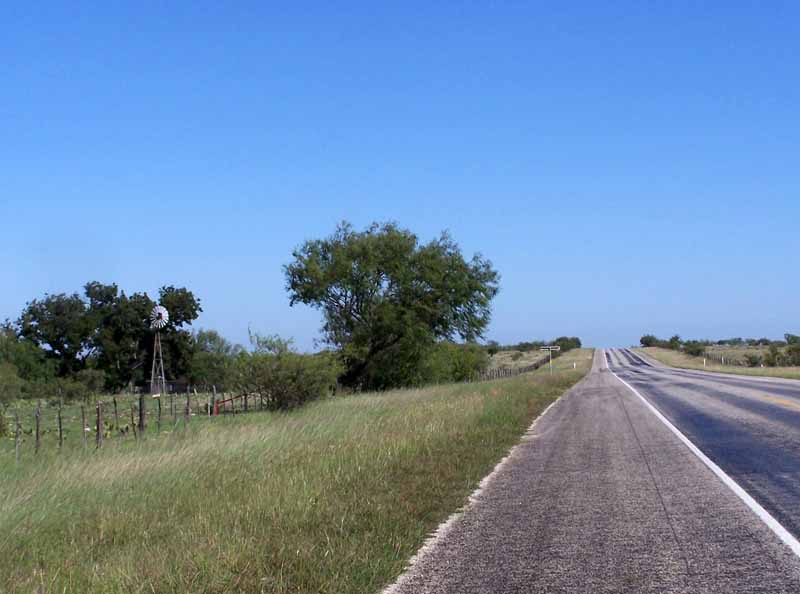 The road goes ever on and on… Highway 83, between Ballinger and Tuscola.
Defunct bank, in Paint Rock, Texas.
If the opposite of "defuct" is "funct" … then Donna's Beauty Parlor is definitely "funct."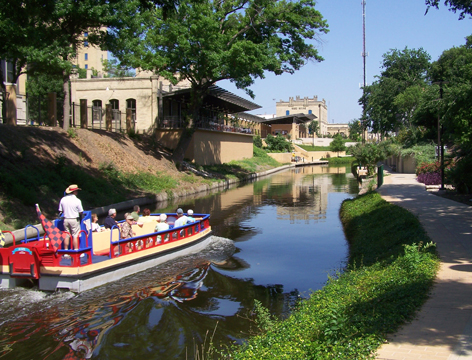 The new River Walk extension in San Antonio is most definitely "funct."
Thelma and Sandy, of "Villa Fabula" at Wimberly's Market Days are definitely also "funct." And funky, too.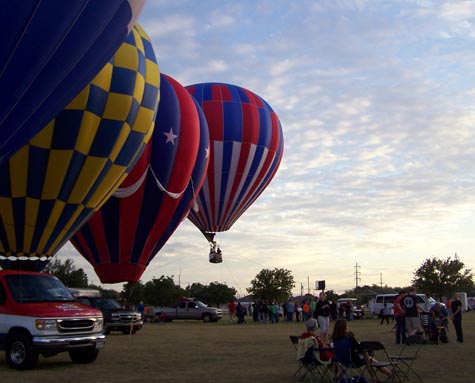 Hot-air balloons, in Abilene at sunset.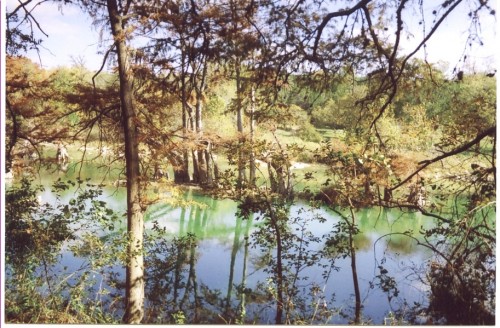 A river runs through it … Wimberley, on the edge of the Hill Country.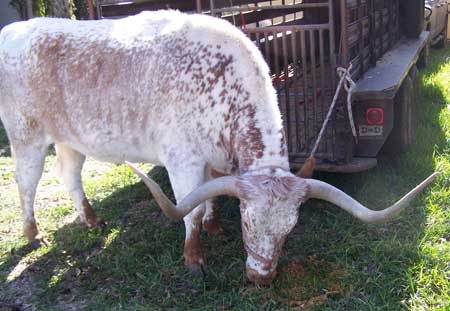 And finally … oh, my — what long horns you have!
(One of my best photo features is here, at my book-blog. Enjoy!)