This is a tough post for a guy like me. I am sure I will boot this somehow. I am a hayseed, born and raised in Rockford, Illinois, USA. Living now in Madison, Wisconsin, USA.
We don't have people like the Queen over here. Us Yanks seldom show much reverence toward our political leaders. I have a feeling that the services and memorials for when Reagan died may be the last in my lifetime that I see that have any real meaning – to me anyway. I almost cried when I saw Reagan's caisson being drawn down the street that day. Almost. But not quite. He wouldn't have wanted it that way.
But this isn't about Ron. This is about Elizabeth Alexandra Mary. What an extraordinary example of decency, panache, and grace. I might as well capitalize the word Grace.
Not many know that the Queen served as a mechanic during WW2.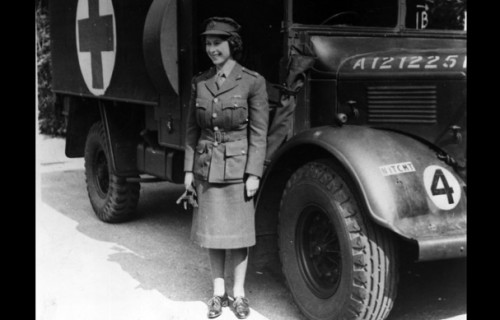 I am sure that she was sheltered in that role, but she still didn't really have to pick up the wrench. She did anyways.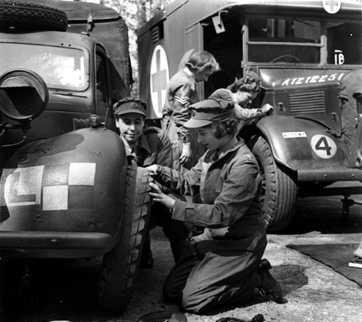 Over the years I have always been impressed with the Queen and the way she conducts herself. I already mentioned that I am a Midwest boy. I would never even think of bowing to a Saudi like our President did. It is sort of bred in me not to kowtow to any man. I am an American, after all. If you are not, you may not understand.
However, if I was in the presence of the Queen, I would surely bow my head – and she isn't even my monarch. Of course the Queen doesn't hold much real power now, and her role is mostly ceremonial – but that doesn't detract from the fact that she is simply a fantastic, Graceful, wonderful woman and has been so for sixty years now on the throne.

Please forgive me, our guests from across the pond if I say this wrong. Happy Jubilee to the Queen and Happy Celebrations to her subjects. Long Live the Queen!