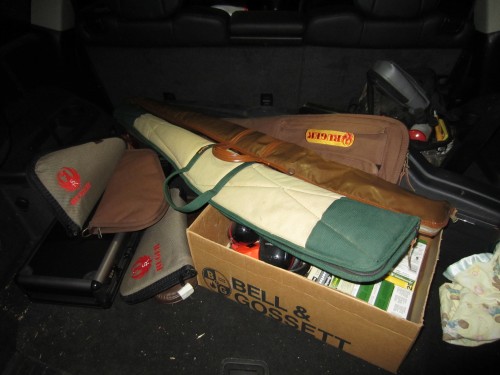 I just loaded up my car with four long guns, five hand guns and a big assed box of ammunition. Bitter Clinger, indeed.
After a bit of work this morning I am heading to Indiana to meet friends old and new. For the last half decade we have gathered on a farm property once every autumn to enjoy the company of each other, and to celebrate the Second Amendment. We will enjoy some target shooting, grill some flesh, and have a beer or two (after shooting, of course). Rumor mill has it that we will have some ladies joining us this year, and I think that is fantastic.
I look forward to this weekend each fall very much and feel sort of "cleansed" and refreshed when I return home. There is a lot wrong with America, but there are still a lot of very good people here, and many that understand that these rights that our forefathers gave us are to be cherished and celebrated.