Pity the UK government. Like most, they have had a great deal of trouble closing the gap between money spent and tax revenue. And, like most, they have scrambled to raise taxes in order to increase the amount of money coming in.
One of the items hardest hit with rising tax rates in Great Britain is beer.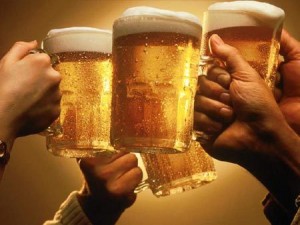 The powers-that-be have enacted a "beer duty escalator", which automatically raises the tax on beer by 2% over inflation every single year. According to the article behind the last link, the average beer drinker in the UK now pays £177 every year just in taxes alone. The average pub owner must shell out £66,000 per year in beer taxes, above and beyond the overhead costs that come from running any small business. And, thanks to the automatic increases, every year is going to be worse than the last.
As any economist who hasn't drunk deep of the Liberal kool-aide will tell you in a heartbeat, adding frivolous costs to any commodity will result in limiting demand. Beer sales in the UK have plummeted, while close to a score of pubs across the island nation have been going out of business every week.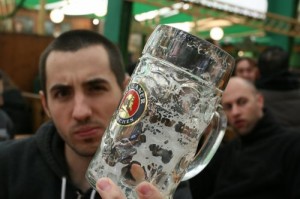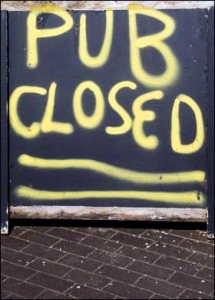 Just think of all those people who were dependent on the family business, now out of work and on the dole. I don't have the numbers to tell for sure, but it wouldn't surprise me in the least to find out that any jump in revenues realized by the beer duty have been more than offset by the increased number of people who now rely on public assistance.
There are also hidden social costs. Enjoying a pint at the local public house is probably the most firmly entrenched tradition when it comes to gatherings in the United Kingdom. And yet, the government is destroying that tradition. I bet the politicians never thought that was even possible, and just assumed that raising beer taxes through the roof was a sure fire way to get extra cash in the budget without harming anyone. This is a classic example of how governments which screw around with everyday financial activity usually jack things up.
So that is the situation over in the United Kingdom. What about here in the US?
Well, it just so happens that beer sales have started to improve after the 2007 economic crash dropped them into the abyss. This article from the WSJ attributes the rise at least partially to the booming energy industry, which makes sense. Not only would blue collar workers running the rigs have some cash to spend, but they would also enjoy cutting through the crude with a beer after their shift ends.