Here is a coal barge on the Ohio River, today.
I note that they are flying the Gadsden flag.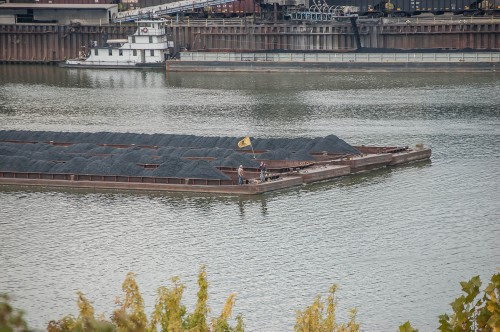 I hope they and their families, and other like-minded folks in Ohio and Pennsylvania, vote to end the self-inflicted war on American energy production.
Thanks to ChicagoBoyz reader Bob Skinner for the picture. Bob half-expected our Commander in Chief to call in a drone strike on these guys, partly for the yucky coal, but mostly for the flag.
This election is a nail biter. I am struggling not to obsess.
God bless America.