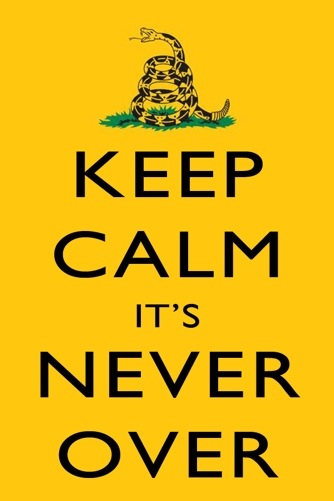 UPDATE:
This was never going to be easy.
No despair, please.
Planning for a four year guerrilla struggle, yes, that.
Finding a candidate who is not simply better-than-Dole. Yes, that, too.
Mao was correct. If phase 3 open warfare does not work, resume phase 2 guerrilla operations and phase 1 training and indoctrination.
Mr. Obama is a target rich entity. The mess he has now inherited is his own. Make him own it.
There is no reason to think this would ever be easy.
Chins up, please.
No regrets, please.
It was cold at Valley Forge.
It took a long time to turn it around.
We did not want this moment, but its ours.
Good.
We are up to it.
"These are not dark days, they are great days."
Be happy.