A sign on a fast-food restaurant in Washington, DC: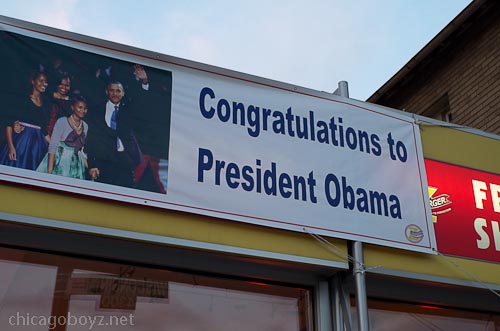 This sign struck me as inappropriate. Since when do Americans celebrate the person of the President? We honor the office, whose occupant isn't supposed to be a king.
The Obama personality cult is disturbing, as is the (not unrelated) creeping politicization of ordinary life. If I eat at this restaurant am I endorsing its owner's political views? I hope not. However, my first reaction on seeing the gushing pro-Obama sign is to make a mental note not to eat there, lest my eating there be misinterpreted as a political statement.
This will not end well. The more politicized life becomes, the worse the eventual backlash and crash will be.