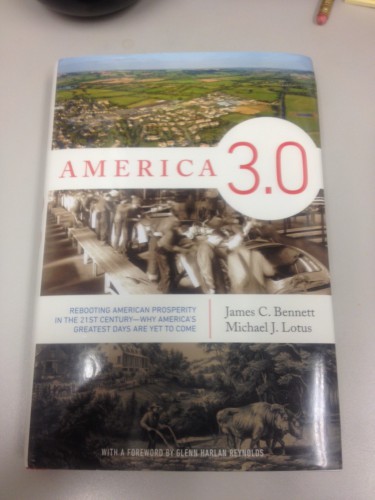 Mr. Bennett and Mr. Lotus received their copies of America 3.0 yesterday.
It is was strange, in a good way, to hold the thing in my hand, after all this effort.
I went back and looked at some old emails, which contains lines like "I am staying here today and tonight until I am done with Ch.5," or Jim saying "I am working through the weekend, pretty much. Will take a break Sunday for the Broncos-Chargers game." One funny thing is that we thought we would not have enough words, but we ended up having plenty.
In any case, I can now swear on oath that I have seen it, it exists, and if you order one, it looks pretty good, it's legible, and it feels nice in the hand.