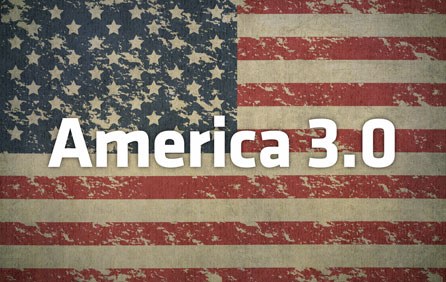 This article is a summary of our book America 3.0. It appeared in The American: The Online Magazine of the The American Enterprise Institute.
[T]he political and economic model we now live under cannot go on forever. Some shock may force reform. Let us hope disaster doesn't strike before we can replace and rebuild our current rickety system. The best course would be for the American people to find the will and the leadership to build something better.

We will get through the painful transition to a new economic and technological age, as we have done before. And the bedrock of our freedom-loving and hard-working culture will remain, evolving but continuous, as it has for over a thousand years
Thank you to AEI for publishing this piece.