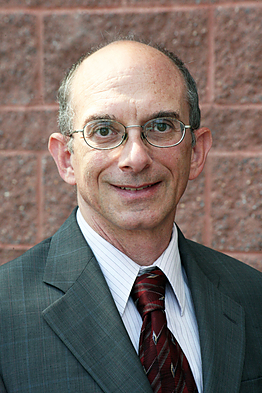 We are very pleased that America 3.0 received a thoughtful and positive review from Arnold Kling. The review, entitled "America's Past and America's Future"is here.
Mr. Kling is one of the smartest and most civil commenters we have on current affairs from an economics perspective. (This group of articles is a good sample.)
Mr. Kling's philosophy of blogging is the gold standard: "I will try to keep the posts here free of put-downs, snark, cheap shots, straw-man arguments, and taking the least charitable interpretation of what others say." Let us examine ourselves against this and see if we are found wanting!
Mr. Kling's review provides a very good summary of the book. He concludes by noting:
The vision that Bennett and Lotus put forth is not the technocratically-run national system that most contemporary politicians and pundits presume is ideal. Nor is it the philosophically-driven rights-based society that libertarians might prefer. However, if the authors are correct in their cultural anthropology, then their idea of America 3.0 is what fits best with our culture.
Our antipathy toward a "technocratically-run national system" is common to most American Conservatives and Libertarians, whether capitalized or not. Mr. Kling is astute to note our vision is not one of a "philosophically-driven rights-based society" which many libertarians hope for. We do believe in a rights-based society, but we believe such a society will work, and that certain rights will be understood and respected, not due to any universally derivable philosophy, but due to a historically grounded set of cultural attitudes, orientations and practices. Our assessment of America, its history and its future, is indeed based on cultural anthropology, with economics, law and politics as superstructure on that foundation. While the society we hope for can be and should be compatible with a libertarian philosophy, it will not be caused by or derived from any such philosophy. Libertarian values and America's historically derived culture are compatible with each other empirically. On the other hand, America cannot be forced into any philosophically-derived form that is contrary to its historically-derived culture, at least not easily, and not without considerable resistance. Hence the current "doubling down" on state-centric policies will fail. We propose reforms that go "with the grain" of our culture, though these reforms will need to overcome the resisted of incumbent rent seekers. We predict a free and prosperous future once these obstacles are overcome which will be continuous and consistent with our past, even our distant past.
UPDATE from Jim Bennett:
A libertarian, rights-based political system can only exist within the framework of an individualist culture. It requires it as much as fish require water to swim, but many libertarians are as oblivious to this basic fact as fish are to the existence of the water in which they swim. We do believe that if the American system evolves in the direction we suggest and advocate, that at least some of the autonomous units within it can support libertarian systems that are much closer to what they would like than is possible today.