Posted by Jonathan on October 23rd, 2013 (All posts by Jonathan)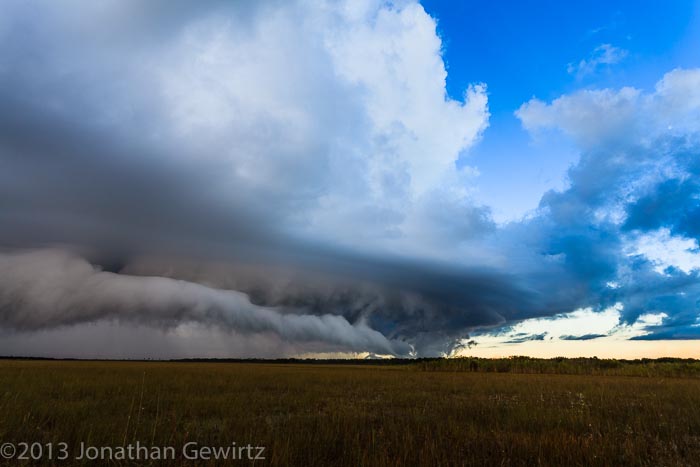 2 Responses to "Everglades Storm"
Michael Hiteshew Says:
October 24th, 2013 at 9:34 am

Wow. Great photo. Looks like a tornado, right down to the inflow stream.

Jonathan Says:
October 24th, 2013 at 10:07 am

It looked dramatic but there was no rotation or lightning and little wind. It was 8:30 AM and extremely humid. This looked like a shelf cloud that extended nearly to the ground as cold air from the storm condensed over wetland. It was quite a sight.