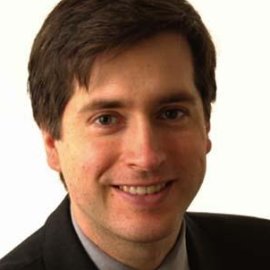 Rich Lowry is part of the literary panel at the new Freedom Academy Book Club.
Rich recommended four books* on his recommendation page, one of which is America 3.0.
We are grateful to Rich for this recommendation. His posts on The Corner can be found here.
Rich has a new book of his own out, called Lincoln Unbound: How an Ambitious Young Railsplitter Saved the American Dream–and How We Can Do It Again
. I have a copy of this on the absurdly tall stack of unread books, my ever-growing anti-library!
* The other three are On Politics: A History of Political Thought: From Herodotus to the Present
by Alan Ryan, and The Great Debate: Edmund Burke, Thomas Paine, and the Birth of Right and Left
by Yuval Levin, neither of which I have read, and The End Is Near and It's Going to Be Awesome: How Going Broke Will Leave America Richer, Happier, and More Secure
by Kevin D. Williamson, which I did read. Williamson's book is itself awesome, and similar in spirit to ours. Read it after you read America 3.0!