Newly installed brick road feature: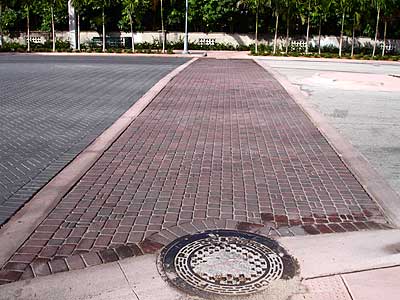 Brick road features a few years after installation: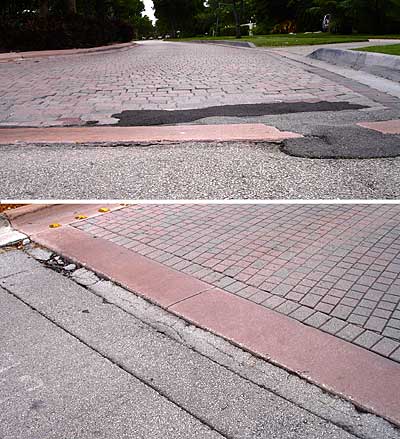 This kind of thing is really fun to ride your bicycle over!
(
Check this out too.
)
You would think that such problems would be foreseeable, or at least that, eventually, word would get around in the urban-planning community that some initially attractive ideas have significant drawbacks. But, apparently, not all government-run planning systems have adequate feedback mechanisms. Who could have imagined.