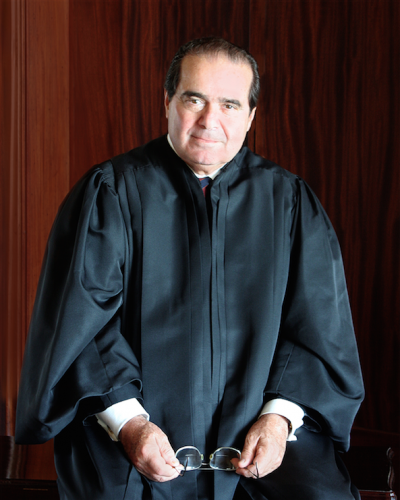 "This practice of constitutional revision by an unelected committee of nine, always accompanied (as it is today) by extravagant praise of liberty, robs the People of the most important liberty they asserted in the Declaration of Independence and won in the Revolution of 1776: the freedom to govern themselves….
"A system of government that makes the People subordinate to a committee of nine unelected lawyers does not deserve to be called a democracy….
"The world does not expect logic and precision in poetry or inspirational pop-philosophy; it demands them in the law."
Justice Scalia's dissent in Obergefell v. Hodges, June 26, 2015.
Rest in peace.
UPDATE: Justice Scalia's Great Heart. Please read this.