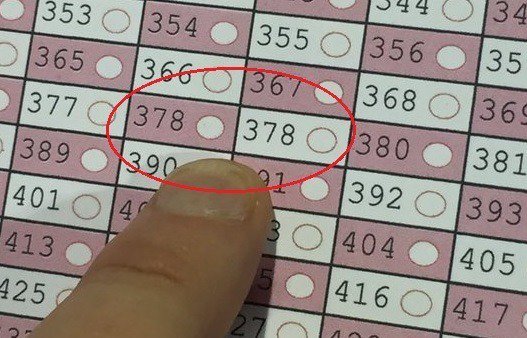 I usually don't listen to Limbaugh as the timing doesn't work for me. I did come across this transcript and it seems to be pretty accurate as to what is going on.
The party is never going to write themselves out of control of this process. So when that happens, oh, panic sets in! So reason that Trump ends up here with essentially a 22% bonus in delegates is because the Republican Party set it up so that the front-runner gets bonuses for being the front-runner, 'cause they thought they were gonna be in charge of who the front-runner ended up be.
They wire it or try to in a lot of ways. The problem is, they're working four years in advance and they're always basing rules on what went wrong the last time.
Rule 40 was directed at Ron Paul in 2012.
The problem now is to stop Trump. How to do that ?
Now, Colorado comes along and last August, after… I'm sure they did this because of Trump. They'll never say so.
In last August, Colorado changed its procedure and decided that they weren't gonna have a straw poll or a primary — and, in fact, instead were going to choose the nominee at the party convention. They were gonna choose the delegates there and the delegates were determined, and there would still be a primary, but the results wouldn't mean anything. Now, this didn't happen two nights ago or a week ago. It wasn't decided recently. It was decided back in August. Now, in my humble estimation I am sure it happened because of Trump way back in August.
Remember the panic levels.
Cruz had to get 8 states to meet the Rule 40 standard. Colorado is state #8.
Yet what happened this weekend at party conventions and delegate selection? Nobody ever said a word publicly about it coming back. Nobody in the establishment ever said, essentially, "Don't worry. We're gonna stop Trump at our party convention." They all said, "We're gonna stop Trump on the floor of the convention. We're gonna see to it that he doesn't get 1,237, then we're gonna go broke, then we're gonna do contest." Everybody talking about that while nobody had a heads-up about what they were planning to do this weekend the party convention.
Colorado goes for Cruz at the quietly organized convention where delegates committed to Trump disappeared from the ballot.
Another disgusted Trump supporter Larry Wayne Lindsey from Douglas County had his name removed from the ballot. He posted this video after he was scratched from the ballot without his knowledge after driving to Colorado Springs for the convention.
"I've been a lifelong Republican all of my life. And this corrupt bunch of thieves is not even worth fighting for. I'll find another party that believes more like I do. I've had it with them. But Jan Morgan you're not going to get away with this. I'll find somebody to listen to me. I'll find someway to hold you accountable for this."
So Cruz is the nominee ? Not so fast.
But I'm sure that Trump looked at his massive lead in national polls, his massive lead in all these primaries that he's won and has just assumed that the sheer power and force of that was gonna sweep him through 1,237 before we get to the convention. And that all this stuff that's happening now was not even gonna be necessary because he was gonna win this outright. And it's clear, and it has been clear for a while, the objective is to make sure he doesn't. And in this the Cruz team and the GOP team are working as a united front against Trump.
I suspect Cruz thinks this is the case.
Now, second ballot, if nobody gets 1,237, that's where the GOP and Cruz forces will split apart, and Cruz will find out what it's like to be Trump right now. That would be on the third ballot. Make no mistake, the Republican powers that be do not want Trump, and they don't want Cruz. They did want Jeb. They wouldn't mind Kasich. They are drooling over Paul Ryan. And they would take Romney again. So that's the immediate universe of people that they might be thinking could be their salvation.