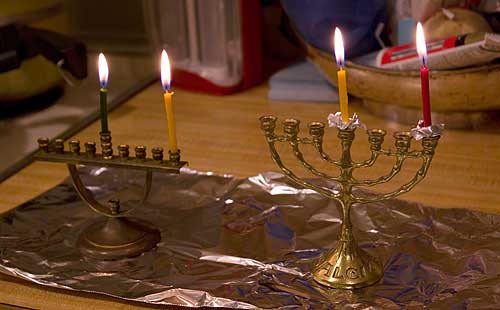 Festival of Lights*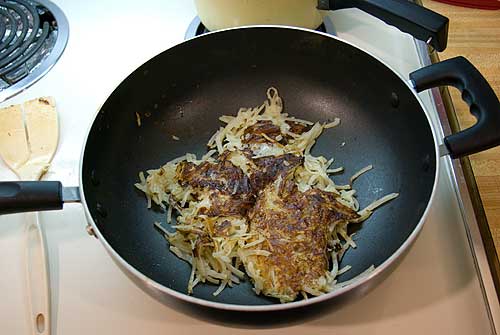 Festival of Food
*Yes, I know that the lamp on the right is not a proper Hannuka lamp. We were out of the proper candles, and the candles that we had fit only these two lamps.

UPDATE: Potato pancake recipe. Grate potatoes. Squeeze out as much liquid as possible. Chop onions and mix with grated potatoes. Add egg, salt and pepper. Form into thin patties and fry in 1/4″ of oil (traditional method) or in nonstick pan using a trace of oil, making sure to smash pancakes onto frying pan to make them as thin as possible. Drain, cool and serve with yogurt/sour cream and/or apple sauce or other fruit sauces/preserves.

UPDATE 2: I tried it again on the second night, this time using a mix: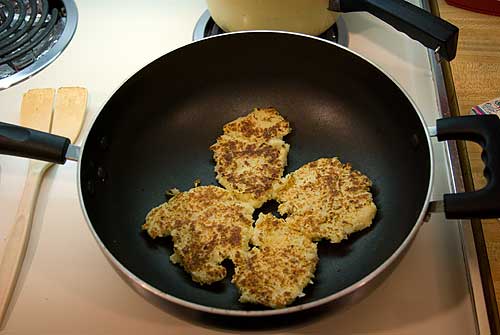 Better the first time?