Posted by David Foster on April 15th, 2017 (All posts by David Foster)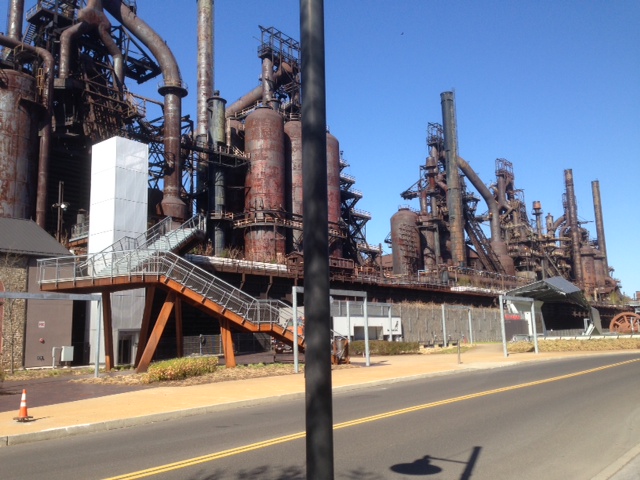 The National Museum of Industrial History is located on the site of the former Bethlehem Steel complex.  Most of the original buildings are derelict or partly torn-down, but the above array of blast furnaces and supporting equipment has been preserved.
Suggested musical accompaniment for a visit to the place that was Bethlehem Steel…features a different company and a slightly different geography, but basically the same sad story.