Posted by Sgt. Mom on August 15th, 2017 (All posts by Sgt. Mom)
For now, it remains at the corner of Courthouse Square, in San Marcos, Texas.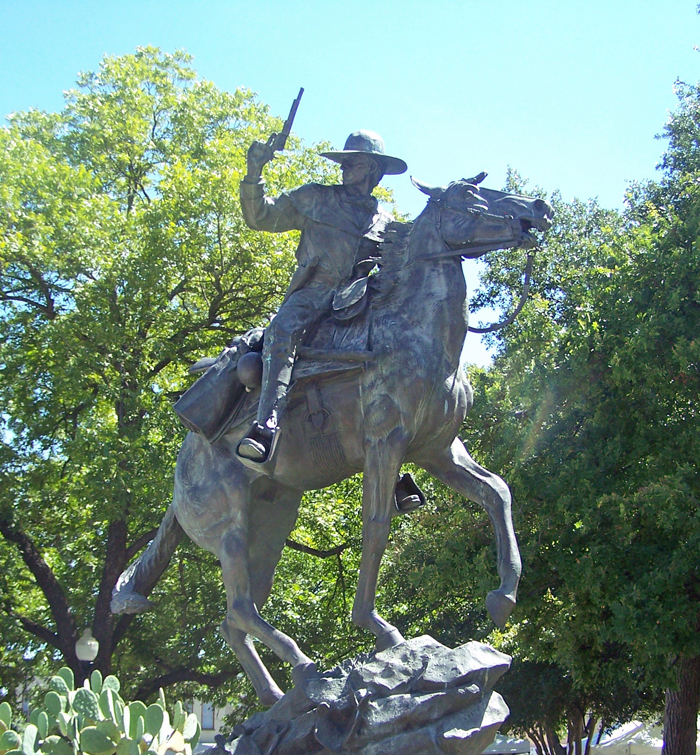 Took this picture Saturday afternoon as we were getting ready to pack up from a monthly art market. It's of John Coffee "Jack" Hays, the famous Texas ranger commander. As a straight, white, gun-toting male oppressor of Comanche Indians in Texas, and being that San Marcos is a college town, I wonder how long until the protests to take the statue down begin, given recent events and demands by the social justice crowd to purge statues of this kind from public spaces.