Posted by Jonathan on October 30th, 2008 (All posts by Jonathan)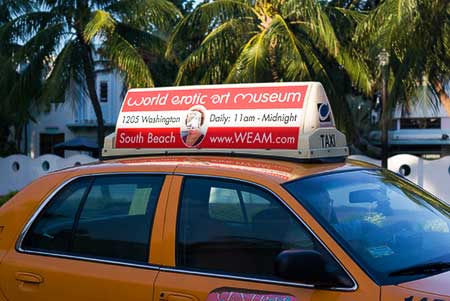 Stay informed about culture with award-winning Chicagoboyz arts coverage.
3 Responses to "Taxi!"
Dan Says:
October 30th, 2008 at 12:30 pm

Will there be a review of the display?

Jonathan Says:
October 30th, 2008 at 1:36 pm

Perhaps, after suitable research…

Fail Funnies Says:
November 3rd, 2008 at 7:22 am

Wow, now THATs what I call being straight forward with the sex trade.