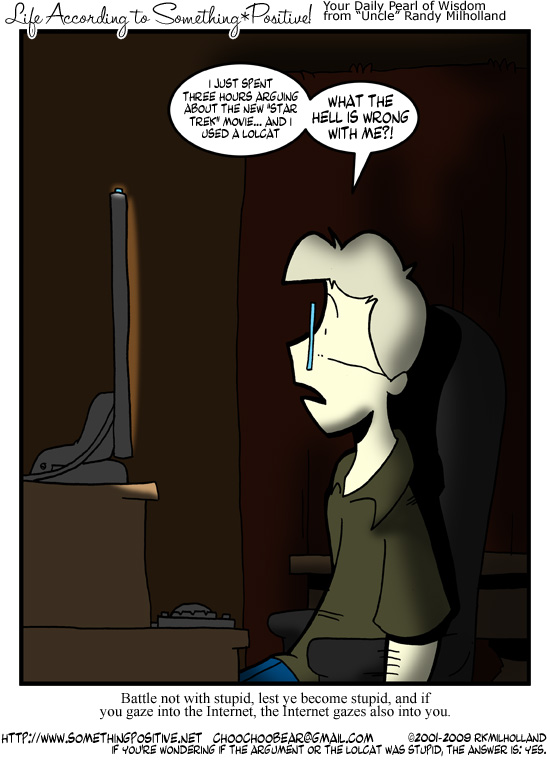 From Something Positive
If you you don't know what a LOLCAT is here are some examples. 
I can emphasize with the character's shock. I recently spent several hours over the course of two days trying to explain to someone on the Mythbusters forum why their little gadget didn't work as they thought it did. I gave up when they declared it a version of a perpetual motion machine. I have no idea why I spent so much time. At first I was intrigued by the physics, but after I figured it out I kept banging my head against a wall trying to explain to the guy basic scientific method and the concept of conservation of energy.