Posted by Lexington Green on 15th August 2014 (All posts by Lexington Green)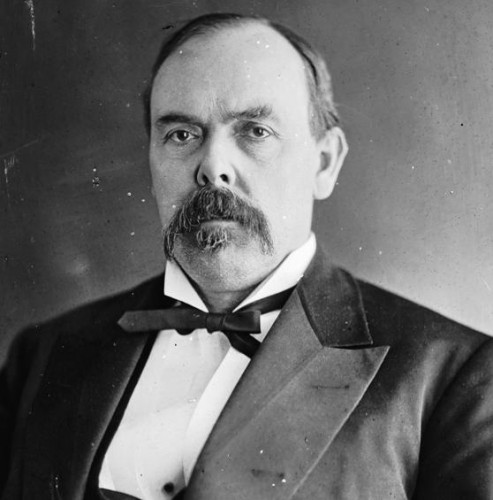 I mentioned Oliver P. Morton, the Governor of Indiana during the Civil War, in this post.
The statue in front of the Indiana state house has a plaque which says he shall "ever to be known in history as
 The Great War Governor." When the Union veterans who built the state house and put up the statue were alive, I am sure they believed the heroic deeds of the war would "ever be known … ."
But one of the lessons of history is the fleetingness of fame. The things that move and inspire one generation are rejected by the next, or simply forgotten. This is especially true in America, where we are a forward looking people and typically not terribly concerned about what happened in the past. Henry Ford spoke for America when he said history is more or less bunk.
This short article from the Indiana Historical Bureau, entitled OLIVER P. MORTON AND CIVIL WAR POLITICS IN INDIANA is worth reading.
Posted in Anglosphere, Biography, Book Notes, Civil Liberties, History, Military Affairs, Politics, Quotations, Tradeoffs, USA, War and Peace | 4 Comments »