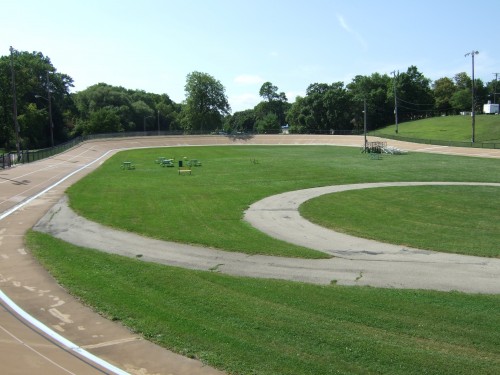 Every year my father and I go salmon fishing on Lake Michigan for Fathers Day out of Kenosha. Due to scheduling conflicts we were not able to make it until last Sunday. Above is the Washington Park Velodrome, the oldest operating velodrome in the United States. Too bad there were no races this day, but it was cool to see it. The banking is steeper than it looks. Information and history on the velodrome here and here.
The following day I caught a beauty king. It was a good weekend with dad.

We ended up with a cooler full of mostly cohos, this king and one lake trout. I will be eating fish for a long time.