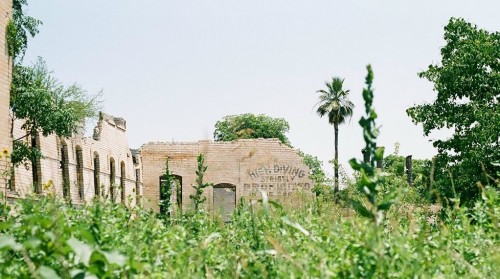 On the south side of San Antonio there are the ruins of a turn-of-the-last century spa resort called Hot Wells. Once there was a luxury hotel, and a splendid bathhouse, featuring hot mineral baths. It's in ruins now … but splendidly evocative ruins.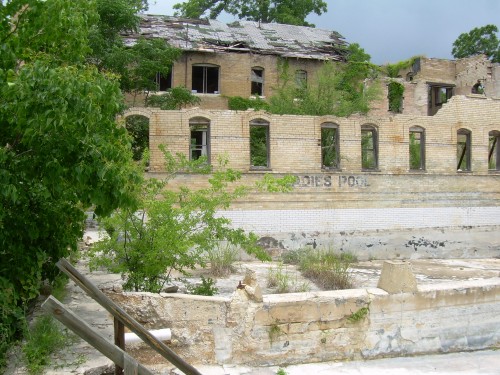 The grand hotel building burned … actually, it burned twice – shortly after being completed, and then again in the early 1920s.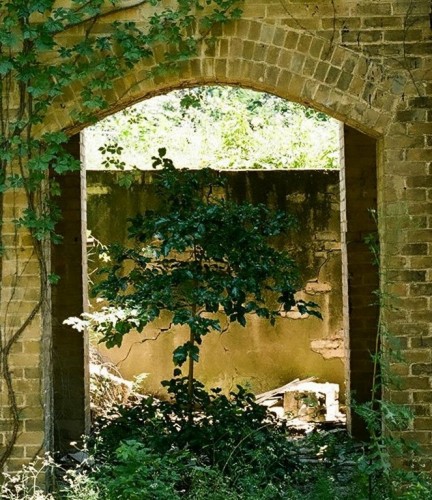 But the bathhouse remained standing and whole for many decades, being built of sturdy brick.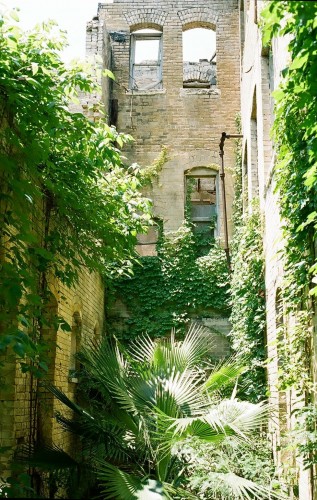 Many of the walls remain up to the third story, much overgrown with the runaway exotic plantings which were part of the original landscaping.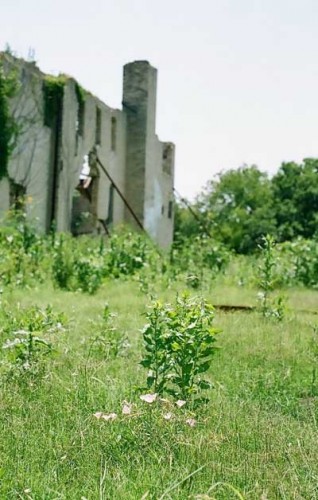 When the main hotel building burned for the second time, there was no turning back. The site became a little motor-court motel, with a series of little stucco cottages. They haven't burned, just gently decayed into ruin, and overgrown by woods.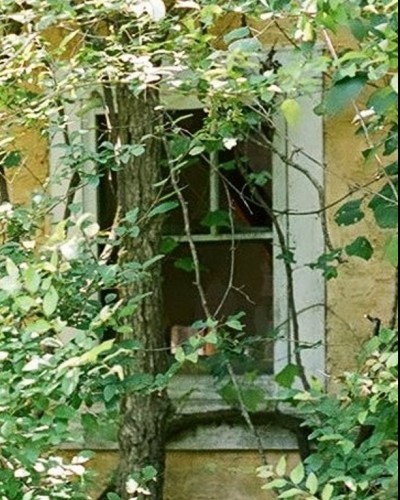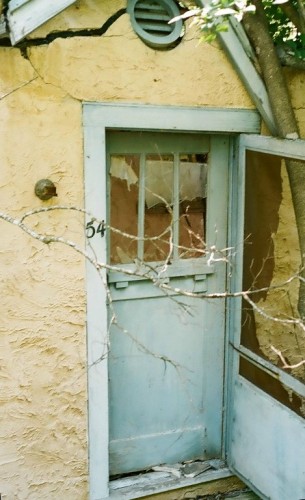 The cottages crumbled, in their own time. But the bathhouse remained, housing the pools and a popular local grill, known as the Flame Room.
Until it burned, too. And so there it all sits – splendid ruins, in a stretch of meadow and woodland on the bank of the San Antonio River. There is a developer who hopes someday to make it something, but preserving the evocative brick ruin. But until then, the place is haunted … but in a restful and pleasant way, of good times and pleasant experiences, lingering still.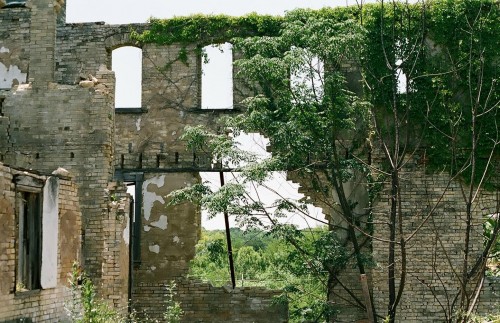 (All photographs by me, taken about four years ago. I was writing an article for a local magazine, and took these with permission of the owner and caretaker. )
This week, I am starting to take advance orders for my next book, Deep in the Heart,  and a re-issue in second edition of my first historical fiction, To Truckee's Trail. Details here. Books will be autographed, with a personal message, and be mailed on November 15th.