Posted by Dan from Madison on March 18th, 2012 (All posts by Dan from Madison)
Back on November 21 of last year we played our first game of Name That Breed. There were a lot of good guesses in the comments. Below is the subject, our dog Jameson.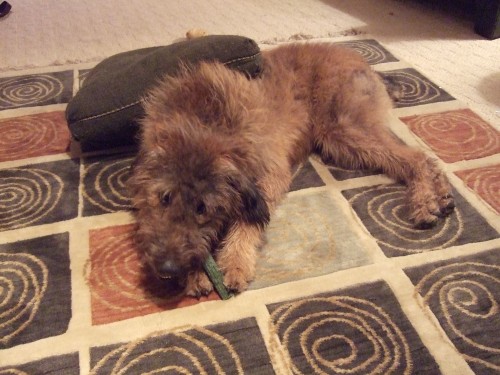 Well, we had his DNA run at the vet and below the fold I will put the results.

Half Airedale.
Quarter Bouvier.
Quarter Mutt with the best chance that some of the mutt is Staffordshire Bull Terrier.