Back on November 21 of last year we played our first game of Name That Breed. There were a lot of good guesses in the comments. Below is the subject, our dog Jameson.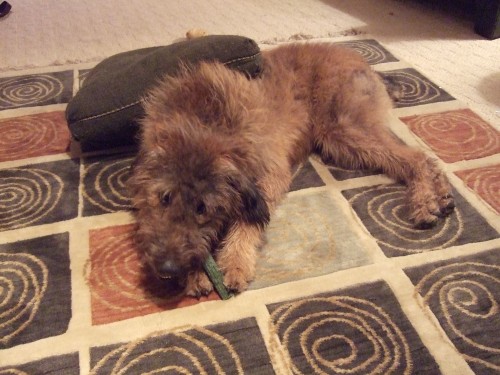 Well, we had his DNA run at the vet and below the fold I will put the results.

Half Airedale.
Quarter Bouvier.
Quarter Mutt with the best chance that some of the mutt is Staffordshire Bull Terrier.