Yesterday on my drive from work to the gym there were people on overpasses, kids on corners, and others – mostly with Barrett signs. It is Madison, after all. Today is the big day of the recall election. I expect my drive home today to be nuts.
Speaking of nuts, there are a certain segment of people who will lose their minds if Walker wins. Like this guy below.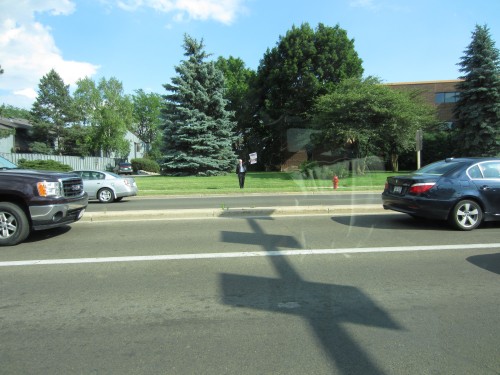 I pulled up to an intersection and this guy was standing there, holding a Barrett sign, waving non stop at every car that went by. Some honked, some gave him the finger. He never flinched, never stopped waving.
I thought about this for a second and remembered something I think Shannon Love mentioned in these pages. The left take this stuff SO seriously it is like religion to them. The right and folks like myself just want to get it over with, and find something better to do, like go to work and all that.
Anyways, I will be glad when this is all over. And then we get to vote again in August for the fall primaries. That will be the seventh time in less than a year I have voted. It has been a non stop blizzard of TV and radio ads, lawn signs, "protests", marches, hand shakes, robocalls, and all the rest. What a nightmare. I don't wish this on any of you in other states.