(Earlier posts in this series are here and here.)
Here's another graphic based on data from the survey run by BlogAds click here to see their discussion) that I discussed in my earlier posts: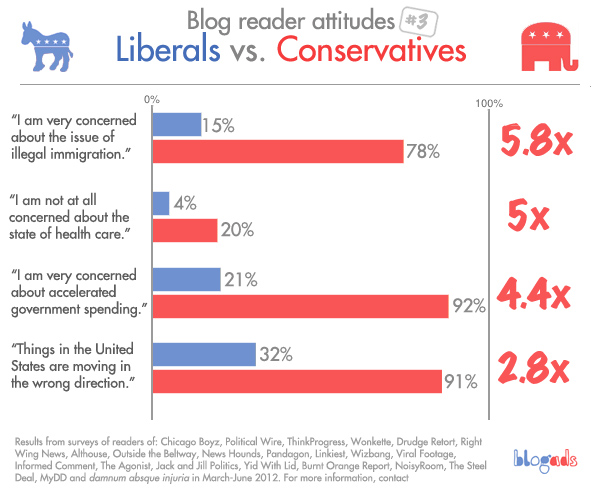 The differences in opinion between the self-identified liberals and conservatives aren't surprising but the magnitudes of the differences are.
I suggested to the BlogAds representative who told me about the survey that BlogAds should make the data set publicly available. We'll see if they do, though it may be that most of the meaningful information is already shown in the graphics that BlogAds has provided.
(Chicago Boyz is a BlogAds affiliate.)