A special treat … from a knitter with an advanced sense of humor –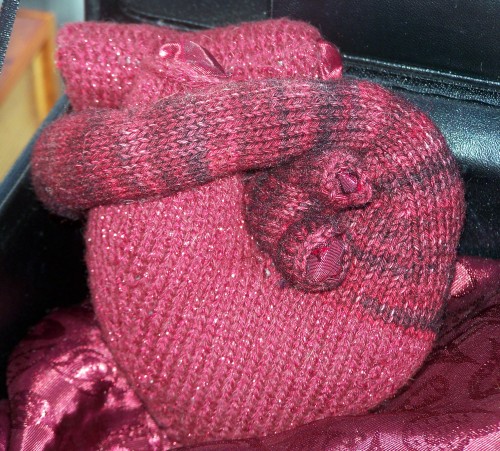 An anatomically correct knitted heart!
Spotted at this week's New Braunfels Market Days. The clever knitter's name is Alyson Bashore … and she also has done an angler-fish (the white parts glow in the dark, and the angler-appendage lights up…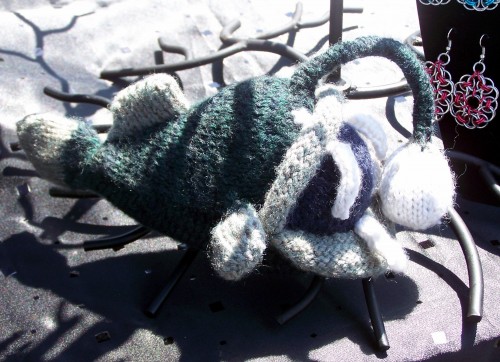 The world's smallest knitted baked potato …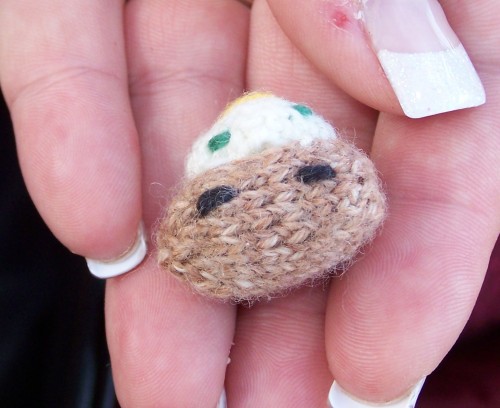 I'm amazed at the things that she has knitted – she is entering an elaborate undersea vignette in the Texas State Fair. Her current work in project is a knitted whip. Like everyone else but me, apparently – she has read 50 Shades of Grey.